After completing a placement year in my third year of University in which I worked with a Boutique Wedding Fair company, Quirky Weddings as their lead Social Media Marketer, I secured a job as a Personal Stylist for Topshop. I decided to apply to differ from the last year of my degree as this role was multifaceted and encompassed many elements of my ideal career. The role was a sales-driven role that involved fashion promotion, events management and an opportunity to work with a leading UK fashion brand in their marketing. Unfortunately, after a somewhat successful first 8 months within in this position, the worldwide Coronavirus outbreak happened. Due to this, my new job role was unable to be fulfilled as all retail had to close for the nationwide lockdown, leaving me on furlough from March 2020 until the present.
While furlough meant that I had financial security, I didn't want the pandemic to interrupt the progress I had made in my career nor, did I want to waste my time off from work. So I sat down and mapped out what I could do to put the time to best use, how I could transfer my skills from both my work experience and university studies into something fruitful. I decided to take my digital and social media marketing knowledge and reach out to work with small businesses on promotion and sales while restricted by the lockdown. Primarily, I reached out to several businesses that had to pivot their whole business model due to the restrictions. I worked with hospitality and e-commerce businesses to utilise the likes of Instagram stories, newsletters and visual branding to define their brand message and increase sales. For example, restaurants that had to close but were now doing deliveries, new e-commerce brands that had recently launched online and many businesses in general that had realised that they wanted to expand into the marketing world of social media.
Working with a variety of local and small businesses was a chance to expand my knowledge of marketing different content subjects and help these businesses flourish in the face of adversity. Digital and social media marketing can be such an intimidating whirlpool of information and requires an ever-shifting well of knowledge that some business owners do not have initially and often don't have the time to learn once launched. Especially when it comes to influencer marketing, I had seen so many new and established businesses investing in influencers with no return. With the lockdown restrictions, this was a great time to explore this form of marketing with businesses as it was an excellent online tool to spread the word of new products and services.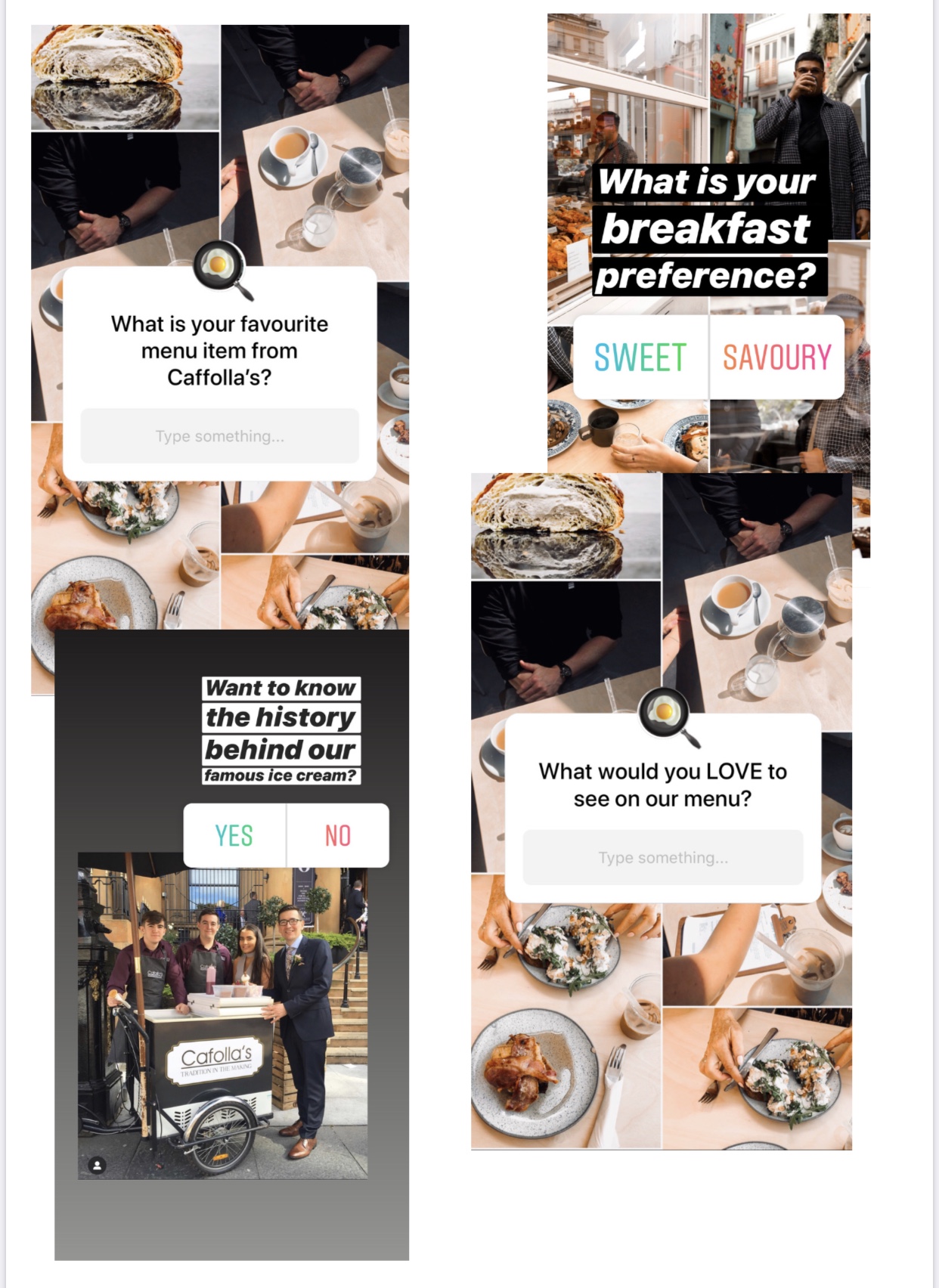 One example was when I worked with a well-known cafe based in Ards that are famous for their ice-cream and due to the restrictions were now offering deliveries of the ice-cream to your front door. As it was excellent weather for this product this was an ample time to get creative with the offer of this service. I helped the cafe select the most relevant influencer's suited to their products and services, organising with them a PR package to send that incorporated the cafe's value's, key message's and what they wanted to promote. This package was received and promoted on the influencer's Instagram page resulting in an influx of sales and follower's for the café. It prompted many customers in the local area to order similar package's as they were not aware that the café was offering such services. This was an instance that really highlighted the fact that word of mouth and traditional marketing had not necessarily been enough in that circumstance. Which was an amazing result to achieve a through a simple shift in marketing strategy.
Similarly, I had this experience with a few other of the small businesses that I worked with to enhance their digital presence. Simply looking at how brands could improve their visibility through engaging social media posts, engaging with their customers on a more personal level and building stronger relationships with these customers. As the lockdown restrictions were so hard on so many local businesses, it was great to use my skill set to help them in such unprecedented times. I found this experience encouraging and that the pandemic may have been a time for me to reevaluate what it was that I wanted to do within the PR and Marketing industry.

Maria Macfarlane is a final year BSc in Communication Management & Public Relations student at Ulster University. She can be found on Instagram and Twitter.