In the consumerist world that we live in, we've come to expect ads in a lot of places. Whether on billboards, newspapers, or cinema screens, we witness advertising on a daily basis. But in the future of promotion, there's one channel that's set to boom in popularity – video game marketing.
Gaming in a Global Pandemic
Video gaming is already known as a popular activity; however in 2020 as we spent more time at home than ever before, more of us began playing video games. This created a surge in gaming during lock down, with some games soaring to become world sensations.
For instance, when game developer Nintendo launched 'Animal Crossing New Horizons' for the Nintendo Switch at the beginning of the first global lock down, it became a talking point on line and subsequently a a runaway success. It has already sold over 33 million copies with an additional 24.10 million Nintendo Switch units sold.
It's not solely gaming consoles that are getting our attention. Mobile Gaming (playing games on a smartphone) saw a surge in users in recent years. According to WARC, an overwhelming 71% of internet users play games on their smartphones, making mobiles the most popular gaming devices to-date.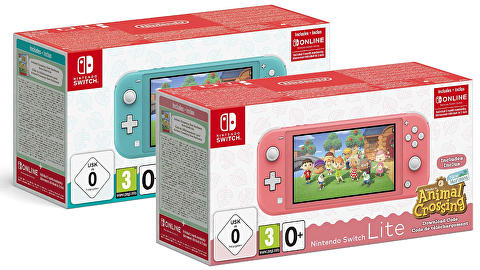 Who is playing video games? Generation Profiles
Unsurprisingly video game adoption rates are highest among Gen Z with over 90% of these internet users attesting to playing video games. Older age groups are seen to be adopting video gaming at the fastest rate across all generations. In 2020/21 more than two-thirds of internet users aged 55 to 64 around the world play them.
Now that the popularity of gaming have been discussed, we can dive into it's significance in relation to marketing.
Marketing on an Interactive Landscape
The video gaming marketing industry is currently estimated to be worth $4.1 Billion in 2021. One of the most useful features of video game marketing is the medium they're played on – phones. As of 2018, Mobile games contribute 51% to the global revenue generated by the gaming industry. It's also the fastest growing category of consumer behavior activity on mobile devices. With such a large frequently interactive audience, mobile gaming offers a channel to target them directly.
How Can We Market Effectively Through Gaming?
If you're searching for a great example of marketing on mobile gaming apps, look no further than media sovereign Disney. In 2017, in order to promote the film studios newest 'Pirates of the Caribbean' film, an immersive video ad campaign was launched. The ad would appear to users playing mobile games and instruct them to tap their phone screen during the video to 'collect treasures'. By participating in the ad, users unlocked exclusive content (mostly trailers for the film). The ad was successful for a number of reasons; it blurred the line between game and ad, avoiding interruption of the 'gaming experience' and encouraging interaction. Likewise by rewarding users for interacting with the content, it offered a great incentive for longer periods of ad engagement. The campaign achieved raised brand awareness of the 'Pirates' film franchise and increased hype for it's upcoming release.
Final Advice
Digital marketing institute notes that marketing your brand in the video gaming landscape isn't a challenge in finding new ways to engage target audiences, but how to maximize effectiveness with resources already available. With an open field of options for creative advertising and diverse audiences to target, video games may become the best way to deliver future marketing campaigns.
Lottie Kelly is a third year BSc in Communication, Advertising & Marketing student at Ulster University. She is currently on her placement year at AV Browne, an integrated communications agency in Belfast. Lottie was a student member of the CIPR Northern Ireland committee on 2019-20. She can be found at: LinkedIn and Twitter. Lottie's personal blog is here.