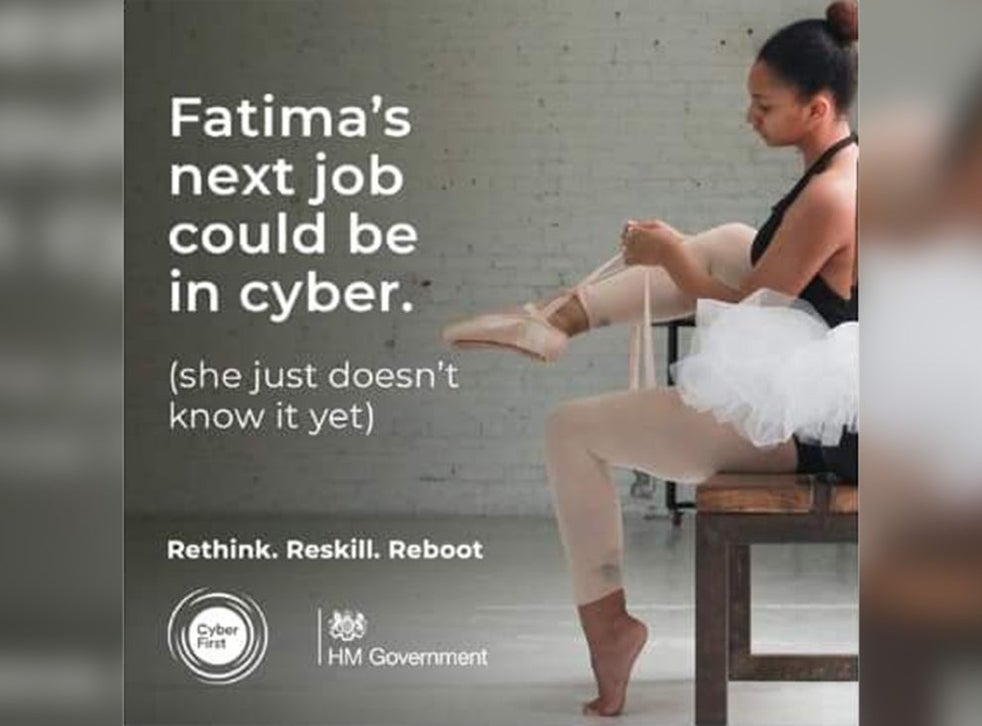 What even is normal anymore?
We all miss the normality of our pre-pandemic lives, things we never imagined not being able to do. Like going to a nightclub, letting your 'hair down' dancing the night away to your favourite songs with your friends. Going to events, saving money for ages so you can see your favourite artist at a festival or concert. Always having something to look forward to! Despite not being able to attend events, I think throughout lockdown I've watched my fair share of Netflix (or far too much) and turned to Spotify to keep me sane.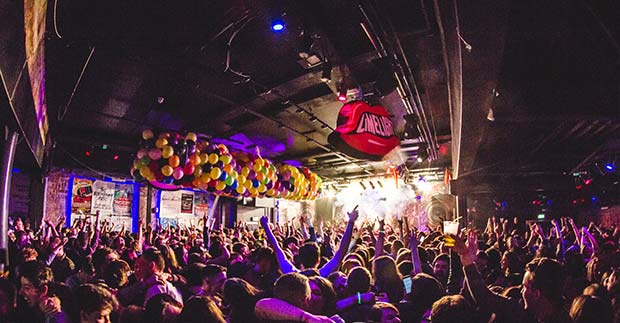 "Without the arts, our lives are impoverished." – Ian Rankin
ONS have recorded that "Since lockdown in March, 82% of arts, entertainment and recreation businesses reported closure or a pause in trading activities." The creative industries have been massively affected by Coronavirus with little Government intervention and support. This is so frustrating to see as in 2018 these industries contributed £110 billion to the UK economy and employed 3.2 million people. When you think about all the different jobs involved in creative industries, it's hard to picture how many people are affected! If The Government do not give the correct support, we could lose this amazing industry.
This community is known for their extreme skills, talents and creativity and pave the way for us to entertain and express ourselves. Due to a lack of support, various movements were created on social media for financial support. In particular, the hashtags #SaveTheArts and #SaveTheArtsUk have over 125,000 posts on Instagram.
So far… it's not looking too good on The Governments behalf…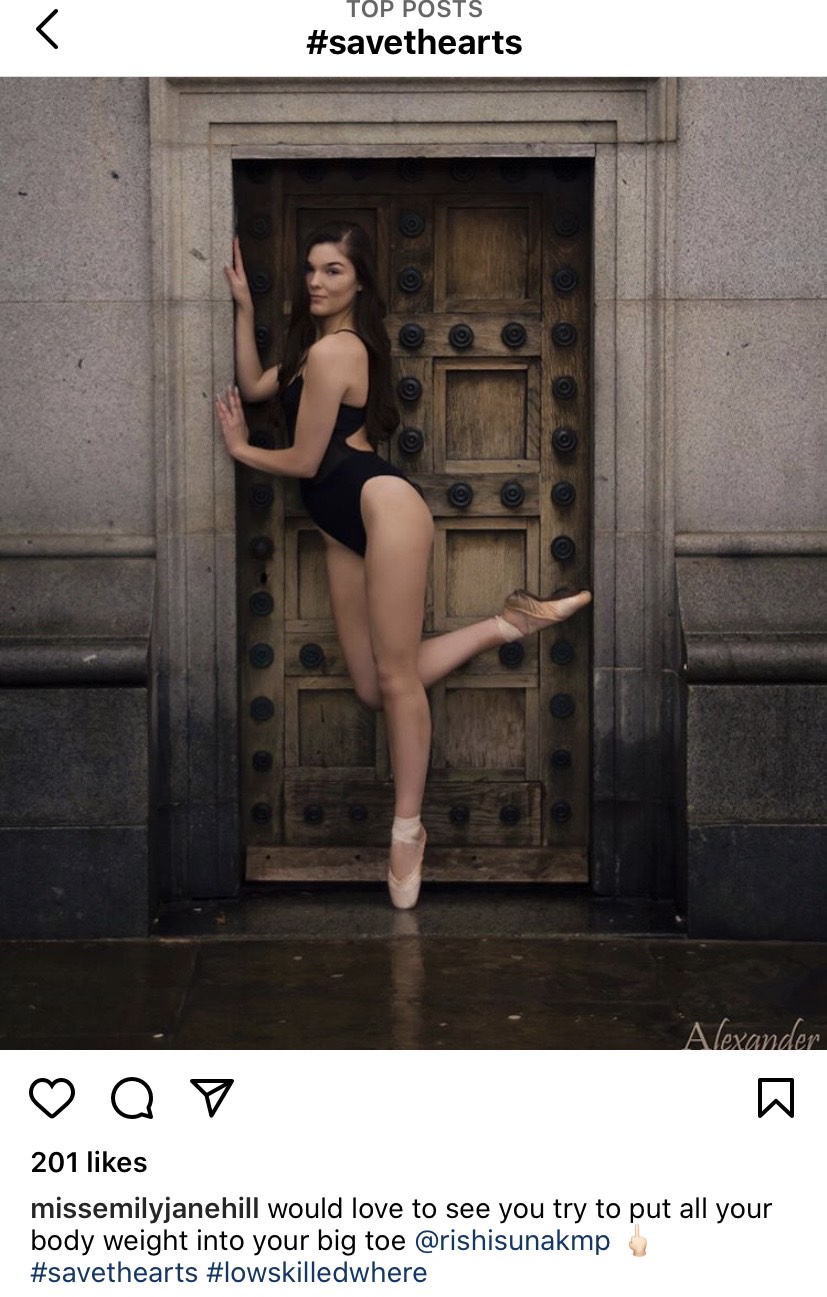 The 'Context' of the campaign…
The resurfacing of a 2019 Government backed campaign by Cyber First has been greeted with widespread backlash on the Internet. Originally, it was released as a long-running campaign to promote cyber security jobs within young people. Although the campaign used a variety of images showing people from different career backgrounds, the slogan "Rethink. Reskill, Reboot" created implications with one particular image. This campaign was released in 2019 so continuing to run this campaign during the pandemic has been called extremely careless.
Following an interview with Rishi Sunak the campaign recirculated online. He stated that people who are unable to work should "adapt" their job prospects and be open to "new opportunities." It's believed that he aimed this speech towards people in the creative industries, which is extremely sensitive for those facing extreme financial difficulties. Sunak has ultimately denied this claim however, the creative communities are tired of being disrespected.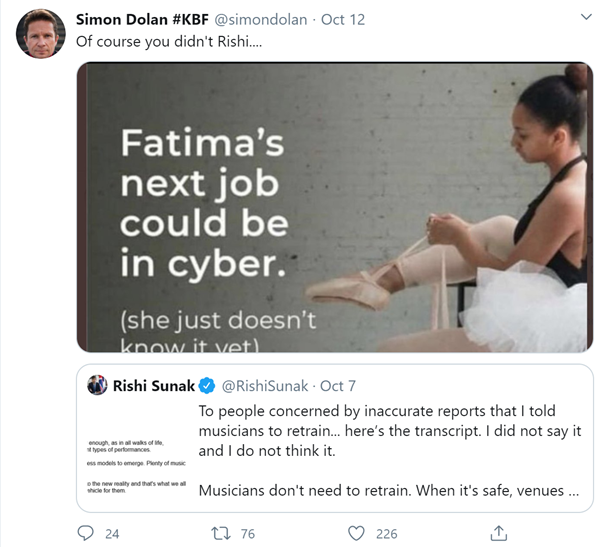 The heart of the campaign backlash comes from one image in particular, 'Fatima' a ballet dancer. This image was taken out of context due to the existing problems faced by creative people, making this a PR disaster for The Government. Due to this being a long running campaign, it gives the impression that the Government have always dismissed the skills and hard work in this industry.

DANCE FATIMA. DANCE!
This image has become extremely controversial on the Internet and is highly problematic for The Government's image. It suggests that women who have worked tirelessly to become professional dancers should 'by the click of a button' switch to a career in Cyber. The Government should be supporting and encouraging these people instead of having the attitude that retraining is the only solution! On average, it takes at least 9 years to become a professional dancer. Therefore, The Government have been criticised for having no regard for their excessive hard work, determination and talent.
'Cyber First Campaign' – 118,000,000 search results…
The ballet dancer image has been very popular throughout social media. #Fatima trended on twitter, with a variety of opinions, mockery and frustration by many users. Political figures have been mocked in a series of memes suggesting that they should also "retrain" like Fatima.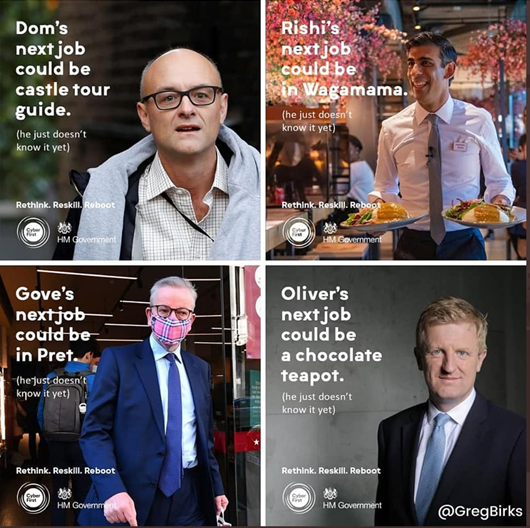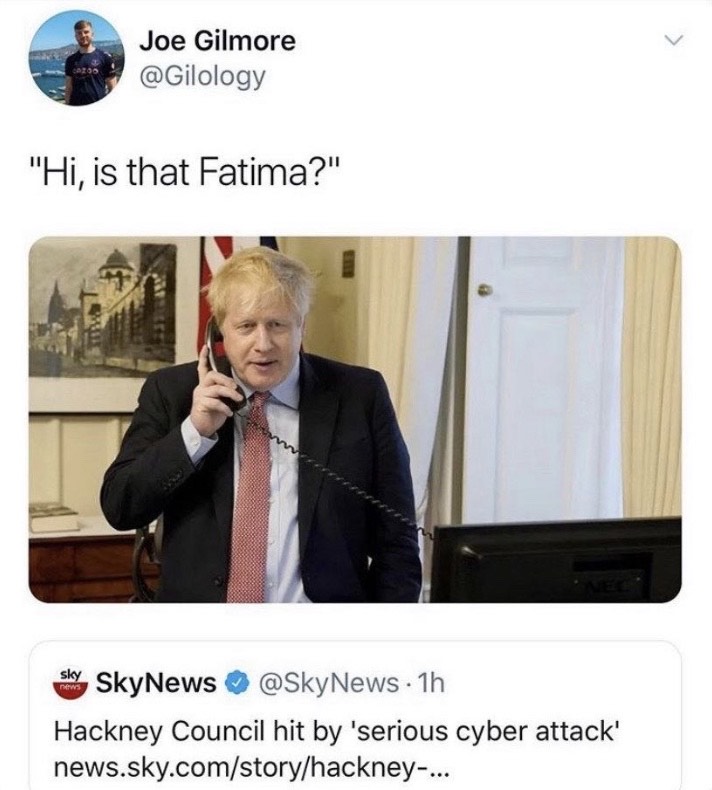 One post by @penleeparktheatre has really stood out on Instagram. The theatre have shown how ironic it is that without the use of a creative team, the campaign would never exist. The backlash by social media users has shown that this campaign is completely "tone deaf", tasteless and insulting.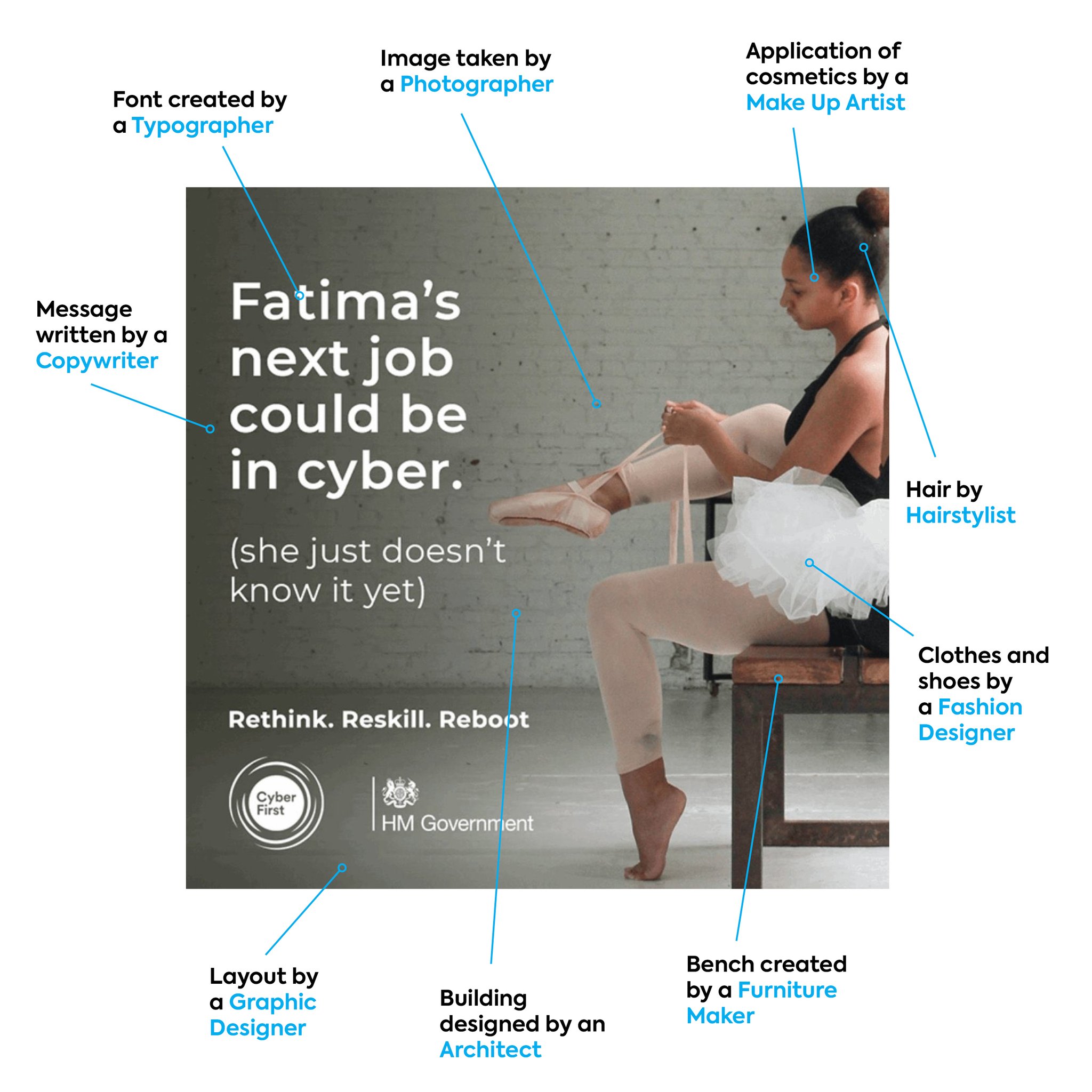 In reaction to the campaign, the Culture Secretary Oliver Dowden has distanced himself and his department from it, calling it "Crass". A spokesperson for the Prime Minister has said the content of the campaign image was "not appropriate" and has now been removed. Although the campaign aimed to encourage "people from all walks of life to think about a career in cyber-security."
Despite The Government's £1.57 billion Culture Recovery Fund programme, so far it has been largely unallocated and will not be enough to save every job. However, the announcement of £257 million funding towards museums, theatres and cultural organisations is a step in the right direction. To date, there has been no support towards freelancers who are continuing to struggle every day and overall the creative community feel the campaign has proven that The Government don't care about the them.
How can we help #SaveTheArts
Follow these campaigns:
Sign petitions:
Funding for the UK arts sector and freelance creatives
Financial support for the events and hospitality sector
Support to the Arts (particularly Theatres and Music)
The Artwork Archive have a great article on how to support The Arts during COVID-19. Check it out!
These small acts can contribute towards helping the creative industries to stay on their feet until they can make a comeback.
Lauren Campbell is a final year BSc in Communication Management and Public Relations student at Ulster University. She can be found on Instagram: lauren_campbell656 and Linkedin: Lauren Campbell.