It's been a while since I had time to sit at my laptop and write a blog, but since Aer Lingus have decided to charge ludicrous prices for their flights back to Ireland ($4,000 return), it seems I will have all the time in the world as Boston has pretty much shut its doors for the Christmas holidays.
With the exception of a few places, which will have their doors wide open for everyone alone this Christmas. Homeless Shelters. The homeless situation in Boston is something that has struck me as nothing short of an epidemic since arriving here in July. I have always felt that giving someone a dollar on a side street was insulting, and not really helping the situation. So when realising I was going to be alone during the holidays, I had an epiphany. How's about spending my day volunteering? My usual Christmas consists of eating copious amounts of turkey, stuffing and cocktail sausages… and nicking the last Yorkshire Pudding off my da. So why not switch it up?
Norbella have an amazing 'Norbella Cares' initiative which offers us employees the opportunity to help out at various charities around Boston, and one of our most recent charities was Pine Street Inn, a homeless shelter in the South End. It was a perfect alignment of the gift of giving over the Holidays.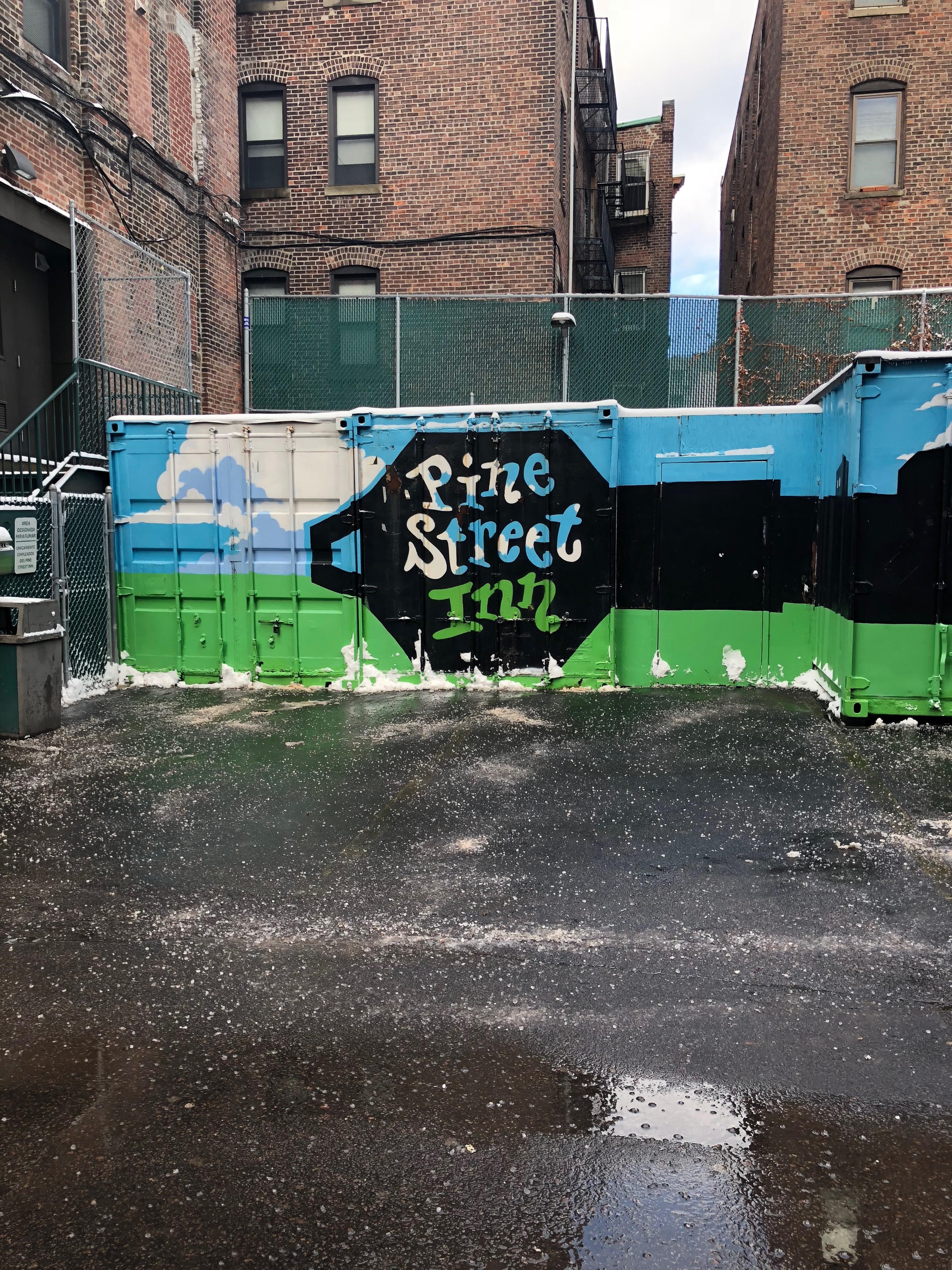 25th December 2017
After a FaceTime call home, I got up to leave my house in Dorchester to go to the shelter. To make this Christmas just a little bit more special, I was met with a Winter Wonderland – a real White Christmas.
The snow was heavy and unforgiving to those without a roof over their head, and it made what I was on my way to do that little bit more important.
Collectively helping to #EndHomelessness pic.twitter.com/uMKgEIZC4f

— Shannon Quinn (@sqbabes) December 25, 2017
The work itself took no effort. The phrase "too many cooks spoil the broth" couldn't ring more untrue in this scenario. Witnessing families, including grandmothers and grandchildren leave the comfort of their home to come together and help the Boston community was incredible.
I met numerous people who Pine Street Inn have taken off the streets as a part of their training program, to help rebuild their lives with a proper structure supporting them.
When leaving Pine Street, a fellow just after getting fed turned to me and said,
Thank you for doing that, I really needed it this year. Housing problems.
How one year, to the next, this man had a house, and then he didn't. It broke my heart.
From Belfast to Boston, homelessness is universal. Recently there was #SolidaritySleepout at home, helping to tackle the very real problem across Ireland. In some ways, it was those gaelic players who took time out of their life to raise awareness, who encouraged me to do this for my Boston community. You can still donate here and make a difference in your own community.
Shannon Quinn is a 3rd year student on the BSc in Communication, Advertising & Marketing at Ulster University, currently doing her placement year with Norbella Media in Boston. She can be contacted on LinkedIn at https://uk.linkedin.com/in/shannon-quinn-556236132 and on Twitter @ShannonQuinnPR.