Pursuing a degree in PR was not at the top of my list when going through the University prospectuses. In fact, I was so sure I was going to be a psychologist or at least something related to that industry and that was it. Fast forward to results day and what seemed to be my dreams of a psychologist shattered to pieces was only a blessing in disguise. Reflecting back, I realise now I hadn't even taken the time to do proper research of psychology careers or any industry for that matter. Whether that be down to my school not being overly eager on help or my own fault, I'll not point any fingers.
It was on my year out that I learned to become more independent, gaining a full time job which taught me to understand people, anticipate needs, adjust to my audience, and toughen up for rough feedback-attributes I now know will be extremely useful for the PR world. I got involved in social activities and took more time for myself to do the things I enjoyed. I also focused on properly researching careers that I was interested in and that's when PR stuck out for me. Having started to pay more attention to the news and using social media in a more constructive way that's when I saw the brilliance behind PR campaigns. This is when I thought "here is something I want to be involved in". Being able to share your creativity and inspirations with others where they will have such a huge impact, I thought that was amazing.
Over the past three years my knowledge and interest of PR has only strengthened, realising that PR is one of the most misunderstood professions. You can find PR in every industry there is yet it still remains a unique management function. Amongst the many competing definitions of Public Relations, Grunig and Hunt (1984) suggest it is 'the management of communication between an organisation and its publics'. This tells us that PR is not limited, although many people outside of the industry would believe that PR is all about updating social media sites, handing out flyers and getting you onto nightclubs guest lists. As fun as that part is, there's more to the career that interests me.
PR interests me as it is a wealth of a career known to have a wide range of versatile and exciting opportunities which only matches my motivation. For a person who gets bored easily I know it is the right path as no day will ever be the same in the fast paced environment. It remains fresh and exciting as there is a great variety of what can spark your interests. From promotion to campaigns, advertising and media releases it makes the path of PR a lot more exciting. It gives you the chance to fixate on an area that you would prefer to specialise in. My focus at the minute is the role of a PR Specialist and with my enthusiastic nature I know that long workdays aren't going to be a problem nor the possibility of having to do overtime. Sometimes in this role you may be expected to travel and for me that would be a perk of the job. Why wouldn't I want to do something that I am really interested in?
Public Relations is known to be part of the creative industry and in this ever changing media environment the need for improved and engaging creative work is important. A lot of PR involves creating engaging content: writing blog posts, creating social media posts and developing written pieces. I got to do this more actively on my placement year and it was one aspect of the job I thoroughly enjoyed doing.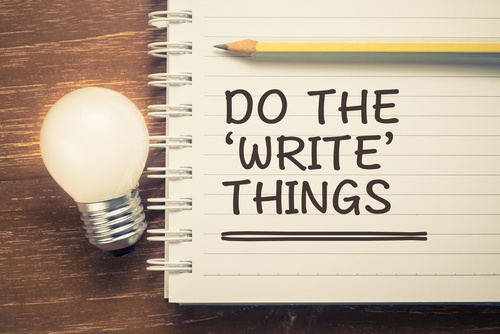 From a young age I always loved having the opportunity to share my creativity with others. Throughout school there were chances to create short stories and poems for competitions which contributed to developing my writing skills – an essential for working in PR. I went on to study English Literature at A-Level which not only strengthened my skills but allowed for a deeper analysis of any work I had to study; looking at written pieces from different points of view. This will be useful in the future when dealing with publics and ensuring a fair and balanced opinion is provided.
Modern day PR is so much more than just crafting press releases, pitching journalists, and getting media hits. Today, in order to 'win', the best PR pros I've seen are willing to… ask themselves: 'Who do we want to reach…and how do we measure success?' This train of thought is a highly creative process. It's not a one size fits all approach." (Fowlie (1), 2016). I am fascinated by the surge of creativity that a PR path entails and believe that as more people understand the industry the more diverse, creative tasks PR professionals will have to take on.
I love that the industry is so fundamentally social and networking is a core essential in the PR world. The idea of continually meeting new people is exciting and a great way of portraying your personal brand. Networking provides multiple opportunities and is not confined to happen in a particular environment. Building relationships with key stakeholders, journalists and other PR professionals can occur at the likes of an industry event, seminars and online. I see this as a great prospect in learning from others and a good time to build my own personal social networking skills, any opportunity for learning is only going to help me grow and this is what draws me to pursuing this career.
I have learned that there will be a lot of 'Uh-oh!' moments throughout my career. I got insight to this on my placement as I was asked to develop and manage an event. Suddenly the stress bells were ringing and the sudden panic of realising that this was the opportunity to make a good impression to my boss, of course I needed it to be a success. These are the pressures you can face in your job, but the ending satisfaction of being able to organise such high prestige and successful events for others to enjoy and avail of is one you cannot beat. To be honest, being thrown in at the deep end is not completely insane, I found it was a very effective way of learning on my own and a key time to use my common sense wisely. It also taught me that it is normal to not know everything and a great time to develop my understanding and not be afraid to ask questions.
Many skills are required for being successful in PR. Good verbal and written communication, decision making, teamwork and time management are a few. I do find myself having acquired and developed these skills proficiently throughout my years of work and education which will be extremely useful when dealing with publics and other professionals. As a goal getter, having these skills will not only help with attaining a job but contribute to working my way up the corporate ladder. There are a complex set of factors and patterns that are important for success, including communication skills; diverse experiences and assignments; a proactive nature; and relationship-building, networking, and interpersonal skills. Such talent will always remain vital in an industry that is ever changing.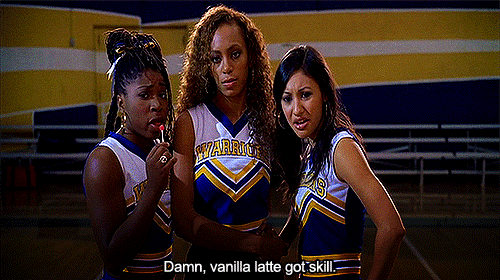 PR over the past number of years has been on the rise and the main reason is for its need to influence and create change. Organisations today need brand awareness, engagement with publics and media coverage and due to the majority of companies looking to achieve these necessities, PR will remain to play a key part to keep up with these current trends. The role of Public Relations continues to fascinate me and is only evolving; a 2017 USC Annenberg Global Communications study shows that 87% of professionals believe the term "public relations" will not describe the work they do in five years. Additionally, 60% of marketing executives believe PR and marketing will become dramatically more aligned in the near future. I am heavily influenced by PR and unknowingly implement the subject in different aspects of my life. The possibilities are endless and the opportunities to display my own personality in my job are what pique my interest in the industry.
Fionnuala Hegarty is a final year BSc in Communication Management & Public Relations student at Ulster University. She can be found on: Twitter – @fionnualaheg,  LinkedIn –Fionnuala Hegarty, and Instagram – fionnualahegarty