As my final semester with Ulster University and the stress of final year continues to loom overhead, the end is almost in sight. However, as I was procrastinating from my assignments last week, I stumbled across an interview between pop star Taylor Swift and Elle USA to mark her thirtieth birthday. The article is titled '30 things I learnt before turning 30', with Taylor providing life anecdotes and advice from friendships to family. Whether you're a fan of Taylor Swift or not, I highly recommend reading this article as I instantly felt motivated after reading it. You can read it by clicking here.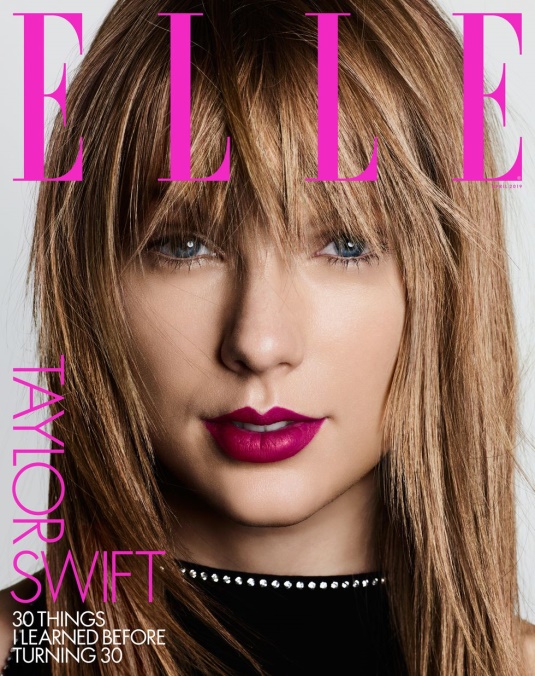 Although I'm only 22, this article inspired me to compare Taylor's anecdotes to my own life, and compare it to all the things I've learnt before graduating. It allowed me to reflect on how different I am now compared to the 18 year old girl who stepped foot at Ulster back in September 2015.  Therefore, I've been inspired to write this blog about 5 things I've learnt before graduating university. Although everyone is feeling the heat and is eager to finish, I couldn't help but think of all the positive things that have happened since beginning my journey at university.
Positivity is key: Failing and rejection is normal
As clichéd as it is, and I know we hear it all the time, failing is a part of life that will never cease to exist. I remember being so afraid of failing things at university. I was very academic in secondary school, and I didn't want this to change in university. I'd been warned by my older sister of how different university marking/grading  is compared to school, and I remember in first year receiving my grade for my first ever assignment and feeling slightly disappointed.  I'd predicted in that moment that I was failing my degree and that I wasn't cut out for university, but in reality I was completely overreacting. It's easier to focus on the negatives, however it's how we deal with those negatives is the game changer. From constructive criticism on your style of writing, to improving your interview technique or even receiving criticism from friends, it's always beneficial to use this to continuing improving and bettering yourself.
I'm a very big fan of the quote: "what's for you won't go by you", therefore failing helps facilitate the opportunities that are meant for you. A positive outlook can go a long way, and you'll never stop failing in life, so keep continuing on your journey.
Be involved: Take interest in your degree
I can only speak from my own experience, but to get the most out of university and your experience at university is down to adopting a pro-active attitude. Due to the nature of my degree, I discovered from first year that it is important to have an understanding of what's out there in the industry, whether that is local agencies or companies and learning more about the work they do. The university is excellent for introducing us to key notable speakers from Northern Ireland and beyond, as well as putting us in contact with successful past alumni of the university. I've really enjoyed attending these sessions, and yes, although it may mean staying in university that extra bit later, it's a great way to network and meet people in the industry. This is a brilliant way to help secure contacts for your placement year, or for later in life.  There are a number of competitions/ opportunities available through our degree. In first year I took part in the PANI (Publicity Association Northern Ireland) and had the opportunity of working with local advertising agency, Ardmore Advertising.  Fortunately, our team were lucky enough to win this competition, meaning that our campaign for local charity Shelter NI went live across Northern Ireland in September 2016. Not only did I get the experience of working with a local agency; I also got to meet new students I wouldn't normally have been in contact with, as we completed the competition with two graphic design students from the Belfast campus.  Small things like that not only enhance your university experience, but allow you to find your feet within the industry.
Getting the right balance between work/play
Undoubtedly, there is a massive jump between secondary school life and university, as well as a massive jump from first to second year in university. Especially in first year of university, I found myself with a lot more free time than I did in secondary school. I didn't know what to do with my new-found freedom. I always found it extremely important to get the right balance between work and play when managing my time. For many, this means finding the right balance between partying and studying, but I saw this free time as an opportunity for personal development. Free time allows you to indulge in new interests. For me, I decided to use my free time to work on gaining more experience in fields relating to my degree, for others it meant taking up a new sport/hobby. As I am in the final stages of final year, it's truly opened my eyes to the importance of having a balance between work and play even more than before. There's always going to be an assignment you should be doing or a journal article you need to read but spending time with friends over a cup of tea, going to the cinema in the evening or going on a night out with friends shouldn't make you feel guilty (although I know I've been there). It's so important to not burn the candle on both ends, but instead enjoy everything in moderation. A motto that I've found myself adapting in university is: "At the end of the day, I'll get it done." – and you will.
"I need a dollar, dollar, a dollar is all I need!"
One of the best days in the life of a student is when they receive their student loan installments. I have thoroughly enjoyed these days, and I've even had count-down apps on my iPhone counting down the days until I receive the next installment in my bank account. (Sad, I know) The opportunities available for using your money are endless, and a new-found sense of generosity kicks in; both to yourself and others. "Shall I buy every item in my ASOS basket?" "I've had a long day, I deserve this Dominoes."  "I'll pay for the taxi, you can pay for the drinks inside!" – (this is NEVER the case).
One thing that I've learnt from university is the importance of budgeting money. University for many introduces a list of bills/payments, from paying for rent to buying groceries for meals. If you're struggling to keep on-top of your spending,  simple things like creating budgeting plans or giving yourself a weekly allowance can help keep your spending in check. Just don't go too wild with your overdrafts…
If you need help – ask.
This relates to a series of problems. If you're struggling with the workload and unsure what you're meant to be doing on an assignment, your course director and lecturers are more than happy to answer any of your questions via email or meet in their office hours. I've never been someone to shy away from asking questions, as ultimately the only person you're disadvantaging is yourself. University can be a tough time for many people, as it's an opportunity to fully embrace independence and finding your feet in society. For many, it's described as the best years of your life; however there is an unspoken pressure that you must be enjoying yourself and having fun 24/7 which is unrealistic. If you feel that you need to talk to someone professionally, the university has a 'Mind Your Mood' campaign on their website and work closely with Inspire to provide one on one counselling.  If this isn't something you think you need, even talking to a friend and venting out your stresses will make you feel a lot better. A problem shared is a problem halved, even if the solution isn't always clear.
In conclusion, I'm excited to see what the next stages of my career will be; however, I've had the best couple of years at Ulster University both on placement and with an amazing group of people in my class – I couldn't have gone through university without them.
Abigail Foran is a final year BSc in Communications, Advertising and Marketing student at Ulster University. She can be found on Twitter: @abigailforan ; LinkedIn: https://www.linkedin.com/in/abigail-foran-755800118/