When I think about what I want to be when I grow up (I say 'when', but it's about time I admit – I am grown) I don't exactly know what it is I want to be, but it's safe to say that if I was as successful as Sophia Amoruso, I'd feel pretty good about myself. Or better yet, who's seen the Devil Wears Prada? I'd settle for being Miranda Priestly. But at the moment my life is a lot more like Andy's before she got the really good bangs and the jeans that made her go from a 2 to a 10.
When I snap myself back to reality, catch myself on and accept that bopping about New York in Louboutins is a bit farfetched… I can take some little bit of comfort in the fact that some of the most successful business women in the world, turned their kitchen tables into booming brands and became leaders in their industry.
Huda Kattan: Founder of cosmetics line 'Huda Beauty'
The Huda Beauty story began when Kattan followed her lifelong passion of beauty and enrolled in a makeup training course in LA, resulting in gaining a massive clientele including Eva Longoria, Nicole Richie and even members of the royal family. She then set up her blog, HUDABEAUTY.COM in 2010.
So how did blogging result in Huda producing some of the best make up in the industry? Basically, she never liked any of the eyelashes she was using on clients. She was constantly cutting them up or stacking different styles on top of each other to reach the desired look. It was then that her sister, Mona, who had the light bulb moment. Why not create your OWN lashes? So she did. They launched at a Sephora store in Dubai Mall in 2013 and sold out the same day.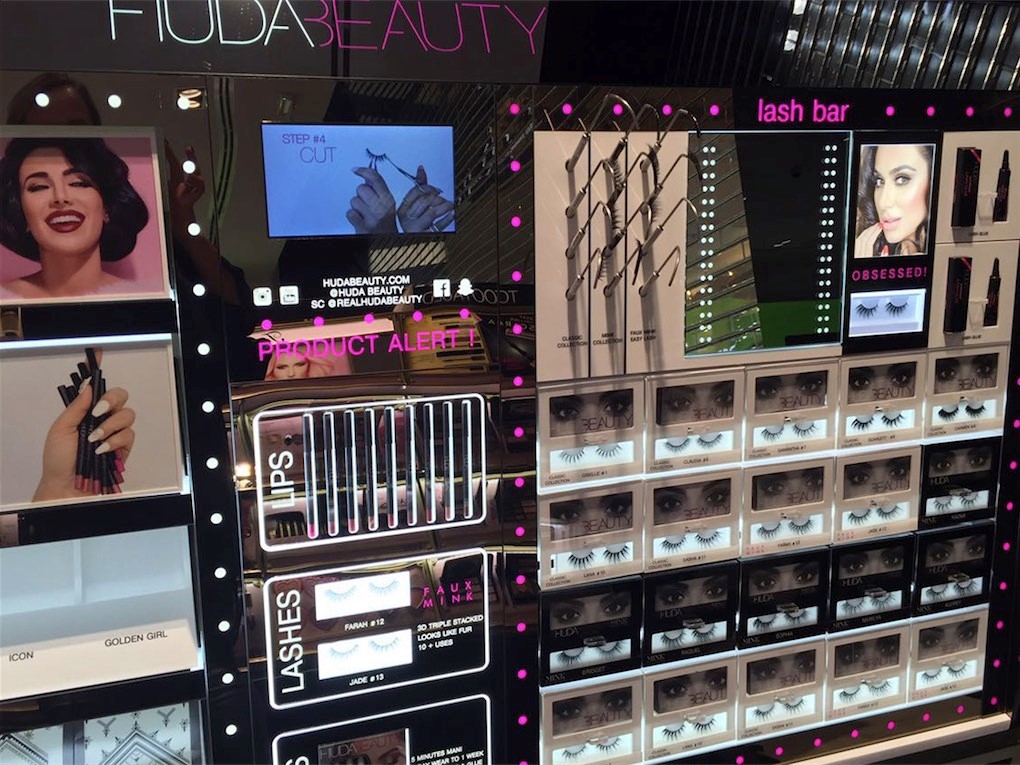 From that very day the Huda Beauty brand has grew and grew, resulting in Huda being approached by investors, having been offered $1.5m for a 60% share in the firm in 2014 – which was turned down as Huda had her own vision for the company that she didn't want anyone or anything to interfere with,
"I was so afraid of losing the magic of Huda Beauty if we took investment,"
During an explosive growth period, Huda Beauty literally couldn't keep up with demand. Orders grew and grew, so much so that they didn't have enough products to distribute, and they couldn't even increase production as they didn't have enough money to hire more staff. So it was in 2017 that Huda Beauty partnered with TSG Consumer Partners investment firm,
"It was truly a long process in finding the right partner for us because we wanted to partner with a company that really understood our company's vision… but it has honestly been such an amazing partnership and they've allowed the brand to flourish."
Huda Beauty is now the number one Beauty Instagram account with over 26 million followers, the 61st most followed person on Instagram.
Ella Mills: Food Author and Entrepreneur under the brand 'Deliciously Ella'
The Deliciously Ella story began in 2012 whilst Ella was in University and had just been diagnosed with Postural Tachycardia Syndrome. In the simplest of terms, she had digestive issues and chronic fatigue and was fed up with her medication not having any positive effects. This resulted in her hitting rock bottom both mentally and physically. Not really what any university student needs.
So she took it upon herself to find other ways to manage her condition and soon realized it heavily depended on her diet and lifestyle, in which she had to massively change. Although there were a few problems:
"1. I couldn't cook.
2. I had no idea about plant-based food
3. I had lost all of my sense of drive and passion"
(honestly Ella, SAME)
So… she decided to combat this and used a blog as a way to keep track of her culinary efforts and people LOVED IT. Hits began to grow and her audience wanted more. She soon began hosting cookery classes and "supper parties". Her blog successes resulted in publishing opportunities, with the first Deliciously Ella cookery book being published in 2015, becoming the best-selling debut cookbook ever in the UK.
She then met her husband Matt and it was a true culinary love story. They joined forces by using her creativity and his business mind to open the first Deliciously Ella Deli in Seymour Place, London. This lead to the launch of the Deliciously Ella food range including energy balls, granolas and frozen meals that are sold in over 6,000 stores in the UK including popular food stores Tesco, Sainsbury's and Holland & Barrett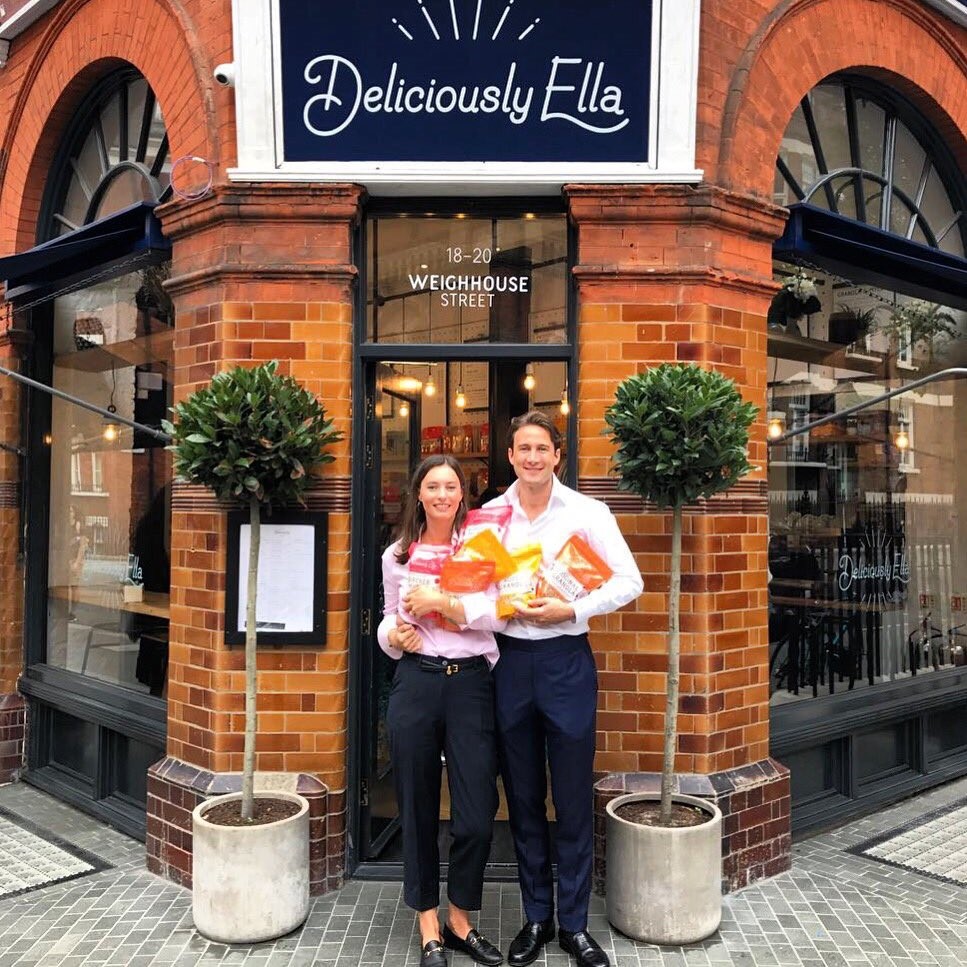 Sophia Christina Amoruso: Founder of 'Nasty gal'
From an online eBay store to the CEO of one of the fastest growing companies, Sophia Christina Amoruso has had her fair share of success… so much so that she was named one of the richest self-made women in the world by Forbes in 2016. Sophia's success story started at the age 22, when she started an online eBay store selling vintage clothing and other items, which she named "Nasty Gal Vintage". She handled the whole thing herself, from buying the products, writing product descriptions and taking pictures of the products to share with her customers. Two years later she moved the store off eBay onto its very own website, rebranding as "Nasty Gal"
This was just the beginning of Nasty Gal's growth. Each year it grew and grew from opening its headquarters in LA in 2010, reaching $24 million revenue in 2011 (11,200% three-year growth rate) to opening their first brick and mortar store in 2014 in the famous LA Melrose Avenue.
Despite her evident success, Sophia's journey was not smooth sailing as she called herself a "young, naïve founder." Sophia stepped down as CEO of Nasty Gal in 2015, after admitting "she felt incompatible with the demands of being a CEO". Soon after, Nasty Gal filed for bankruptcy, resulting in Boohoo Group purchasing the brand for a whopping $20m.
Although it was the end of Sophia's Nasty Gal journey, it was not the end of her. After stepping down as CEO, Sophia had time to reflect and wants to pass on the wisdom and hard-learned lessons. You gotta learn from your mistake, am I right? She used her own experience to help others and founded GirlBoss Media in 2017, named after her best selling memoir #GirlBoss.
"Girlboss is a community of strong, curious, and ambitious women redefining success on our own terms. We are here to inform, entertain, and inspire action through the content and experiences we create. We are unapologetic in our beliefs and values of supporting girls and women who are chasing dreams both big and small."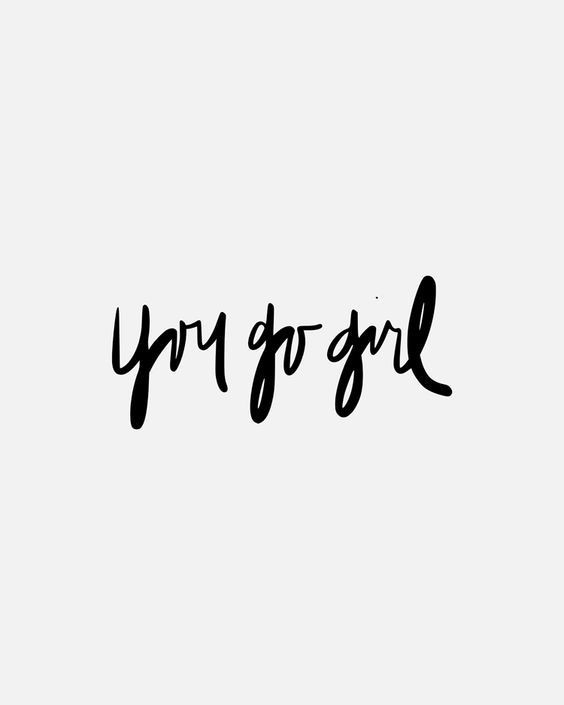 So yeah, as much as our biggest career goals may seem totally out of reach – if there's anything that the twenty-first century constantly teaches us, it's that business opportunities are literally at our fingertips. It only takes a blog or vlog to build a public persona, Instagram to forge a brand, and eBay to have a proper business from home. It's not impossible and our idols prove that. I wouldn't suggest giving up the day job…  but don't give up on the dream either. After all, the expert at anything was once a beginner.
Catherine Maguire is a 3rd year BSc in Communication, Advertising & Marketing student at Ulster University, currently on a placement year at The Irish News. She can be found on Instagram: catherinelauram and LinkedIn: Catherine Maguire