My name is Christopher Hynds, I'm 22 years old, I am a final year Communications Management and Public Relations student at Ulster Uni, currently working part time as a Marketing and Communications assistant at Clanmil Housing Association. Oh, and I also happen to support Manchester United Football Club.
If you're wondering why anybody would ever want to introduce themselves by bringing up such a divisive topic like supporting Man Utd, don't worry, it's generally not how I would introduce myself to a total stranger. Also, if you have seen the mention of the word football and Man Utd and continued this far, fair play, but this post isn't entirely about a football team.
When tasked with producing a blog for the first time in my life (not counting the many times we have been encouraged to post in this over the past years), my mind, like it does in most moments when I really need it to come up with an idea, came to a complete and utter blank. Panicking, I quickly started jotting down the various things that make me who I am; what I do, my interests, hobbies, my work life and my school life. Very quickly I noticed some recurring themes. Football. Man United. Going out. My job as a Marketing and Communications assistant. My studies as Communications and PR student. Football. Man United.
All of a sudden, things started swirling in my head and I had one of those things that you get sometimes, an idea I think it's called? Why not combine some of these. Marketing and Man Utd, genius. The biggest club in the world, through the lens of something I have studied and also happen to do for some beer money, Marketing.
If you get squeamish at the mention of the word football from this point I apologise because from this point onward I will be alluding to some on and off field activity by Man Utd, but mostly I want to look at how Manchester United have marketed themselves since they were bought over by Billionaire Malcolm Glazer on the advent of £100,000,000 pound footballers, and how as a business, it has alienated it's consumers, or, it's fans so to speak.
Short bit of history of the club that is necessary for context (sorry). Manchester United Football Club for years have been one of the biggest football clubs in the world. Their Head Coach or Manager or Glorious Leader if you are a United fan, for 27 years from 1987 to 2013 was a man called Sir Alex Ferguson who, as you could imagine, managed the players and the team. He was assisted for years by a man called David Gill, in the capacity of Director of Football. This is a ambiguous term in football but it is generally someone who, working with the manager and a budget given to him by the board, decides what players to buy or sell for the club. The board ran the club and took control of all commercial issues.
United gained a lot of their supporters during Ferguson's time in charge as they won 38 trophies in his 27 years as manager of the team, breaking records and setting precedents. With good football and success came fans, with more fans came more money and with more money around the club came more interested suitors. United were bought out in between 2003 and 2005 by the Glazer Family, billionaires from the USA, all the while being advised by an accountant named Ed Woodward who would later become Director of Commercial and Media Operations at the club, bringing the clubs commercial revenue from £48.7m in 2005 to £272.6 in 2017.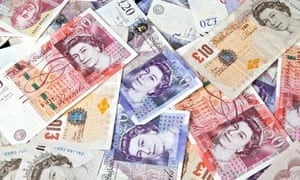 The product of a football club is ultimately the team that is playing football for the club, and these players market the team excellently (sometimes) by playing well. The consumers of the club are the fans. When the product (the team) is good and the team are winning, then the consumer (the fan) is also happy, and that's what I believe football should be about. But Manchester United's only product isn't just the team that plays for them every week, how could you make any money off 22 players who earn £100k a week? Man United' "second" product is their vast merchandise range. It has vast commercial interests and sponsorship deals, it has its own TV channel, and a website to market these tie ins and products.
They have gained a reputation for being the most supported club in the world, boldly claiming in 2012 to have 659 million fans worldwide. Broken down, it was estimated that 90 million of those fans came from Europe, 71 million of those came from the Americas, 173 million from the Middle East and Africa, and 325 million coming from Asia Pacific. With all those fans, comes all the sales of merchandise, and as you can imagine, when a brand new replica jersey new costs £70 to buy when it is released and you have a target audience of 659 million people, then you are going to want to market your brand well.
Fans were happy with good football on the pitch and good players, but when Ferguson and Gill left the club in 2013, the board was left with a massive task of replacing a legendary manager and a very savvy Director of Football in David Gill.
They gave the Director of Football job to the smart accountant who had overseen making the club all its money with its commercial interests, Ed Woodward. Ed may be the smartest guy in world when it comes to making money, but he hasn't got a clue about football. And he has been trusted since 2013 to make all decisions regarding football played at the club. The guy clearly knows how to make a deal with a commercial entities though, as evidenced by these very cringeworthy corporate tie in advertisements. i will never be able to look at Wayne Rooney the same way.
The accountant in Ed Woodward makes Man United a lot of money, but this has sacrifices the quality of how they play. He has gone through three managers in 5 years, with very little success on the pitch. He signed one of the biggest managers in the world, Jose Mourinho, and has failed to work well with him, signing players that will make the club money, as opposed to players who the very expensive manager wants. He has made no effort to cooperate with new managers and give them the players they want. He signs nice players like Paul Pogba who has a generation of young fans dabbing and millions of fans on Facebook, Instagram and Snapchat, because he knows it is going to sell well for the club in terms of its commercial value, but he doesn't put any consideration into the quality of the product.
A player called Alexis Sanchez is the epitome of this. The team did not need him, he was ageing, but he was a very luxurious player with a massive reputation whose wages were more than any other player in the club, although he had a very good reputation, the manager did not want him. The transfer was made regardless, there was a social media reveal with Alexis Sanchez playing a piano to the song "Glory, Glory, Man United" and Alexis Sanchez went on to break records for jersey sales, I'm sure Ed was buzzing. But the manager wasn't, the fans aren't. Alexis Sanchez scored 24 goals in 38 games the year before he joined United. He has scored 3 in 18 since joining, and United have slumped to eight place this season. Glory, Glory, Man United, indeed.
What you see on Instagram:
https://www.youtube.com/watch?v=CCk30hIr1Sw
Vs What you see in Reality: 
The club has been excessively marketing itself brilliantly, and as you can see by the revenue increase every year, this has been working, with the club making massive profits. But with the ambition to succeed and make its consumers happy gone and replaced with the desire to milk the proverbial cow, it leaves a sour taste in the mouth of true fans. It's like Apple and how they excessively market their product so well and with so much money and quality in their adverts that they have everyone thinking that the product is so great, when in reality they are alienating their customers by releasing new phones each year and making the software slower on older models. You can make your product look well but what is the use when it's consumers are sitting with a useless product that looks shiny. Rant Blog over.
Christopher Hynds is a final year BSc in Communications Management and Public Relations student at Ulster University. He can be found on Twitter: @chrissyoheidin ; LinkedIn: https://www.linkedin.com/in/christopher-hynds-a60531162/