A graduate's guide to landing your first job in PR
Natalie Clarke and Charlotte Goss are Account Executives at Holywood based PR and experiential agency, Clearbox. Coming from two different degree backgrounds, and with nearly a year of agency life under their belts, they're here to serve up some of their best advice for soon-to-be graduates on getting a job in the world of PR… 
We've been there. You're finishing up your dissertation, exams are on the horizon and after that… PANIC! What do I want to do after uni? Where would I like to be? What jobs are out there? What skills and experience do I need to get a job?
One year later, we're working in a great company with great clients and just generally living our best PR lives. But we know it's not that easy to just walk straight into a job once you graduate. It can  be a daunting task to get into the PR industry in Northern Ireland – it can feel like everyone knows everyone and competition is fierce.
While university is a great starting point for gaining the basic skills, we felt there were a few extra things worth noting before you start the job hunt.
It's not all about your degree
We both came from different disciplines: Communication, Advertising and Marketing at Ulster University and History and International Politics and Conflict Studies at Queen's. The courses are very different in terms of subject area, and it goes to show that not everyone in the industry starts off in the same way. You don't have to have studied PR to get a job in PR; having a broader knowledge of the world around you will set you apart from other applicants. This is particularly important within Northern Ireland where you have to be aware of different ways of thinking, and sensitivity around certain topics of discussion. Having a deeper understanding of these issues is a very useful trait to have. Travelling the world and having interesting hobbies are also great for giving employers a better feel for who you are; it helps them to know if you're a right fit for their team. Make sure you include the sports team you're involved in, that summer you worked at Camp America or the time you spent Interrailing on your CV – these are great ways to show your personality and that you have more to offer.
Werrrrkkkk that networking life
It sounds cliché because everyone is always telling you to 'network'. It seems a bit awkward and forced, doesn't it? Getting out there and surrounding yourself with people in the industry is important, but try and do it in a way that works for you. That could mean joining a collective like 'Netwerk', being a student member of the CIPR and attending industry events, or (if you aren't ready for all the small talk) just getting in touch with local media on Twitter. Simple things like knowing your Cool FM presenters from your Q Radio presenters can help you to stand out as a graduate who is comfortable with the local media landscape and is ready to dive in to their first industry job.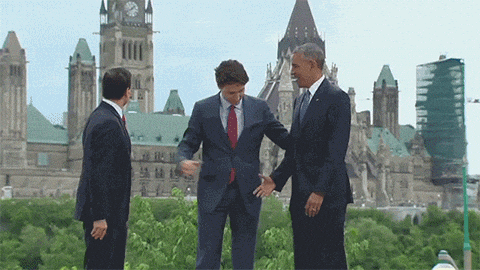 Hello. Is it me you're looking for?
Knock on everybody's door. You don't have to wait for a company to be hiring to hand them your CV. Putting a face to a name is also a great way to get an employer to notice you, whether that's asking to meet for a coffee, or hand delivering your C.V. Never underestimate the power of word-of-mouth, especially in somewhere as small as Northern Ireland. A friendly face and a positive attitude goes further than you'd think.
READ READ READ READ READ READ READ… you get where we're going with this
PR professionals are multi-tasking machines covering content creation, media relations, social media management, SEO, event management… the list goes on. It's useful to know what new skills are being demanded of PR graduates and to take some time to read up on them to give yourself an edge. Free online webinars and industry publications like Campaign Live, PR Week and The Drum are a great way to keep up to date. Seeing how brands and agencies launch new products, pull off stunts and do things a little differently can also be a great way to spark your own creativity. Keeping up to date with the news agenda is also an essential part of the job – you need to know what the world is talking about to help build your campaigns and speak to your audience. If a PR-related scandal is happening in the media, read about it and formulate an opinion – how would you deal with it? What can we learn? It's a great conversation starter and helps you to show you're engaged in the industry.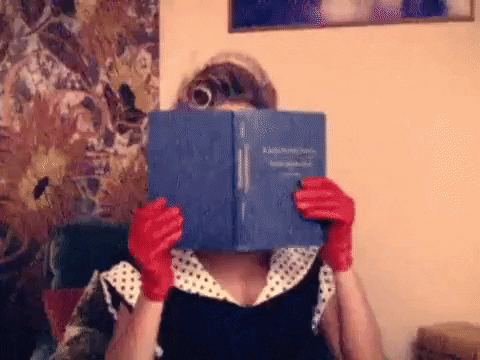 The writing's on the wall
A huge part of any PR job is being able to write compelling and creative content. Building a portfolio of your work is a great way to show potential employers your flair for writing. It doesn't matter whether it's a post for the Ulster PR Student blog or Facebook posts for your dad's business. Get drafting, offer to contribute where you can and don't be afraid to have an opinion in your writing. Make sure to also ask for feedback on your work so can continue to improve your tone and style. Writing experience is great for your CV and gives you something to chat about when it comes to the interview.
There are hundreds of things we wish we knew before starting out, and a lot of that comes with being in the job and experiencing things first hand. Our advice is to put yourself out there and grab every opportunity you can. You never know who you'll meet or where it will lead.
YOU GOT THIS!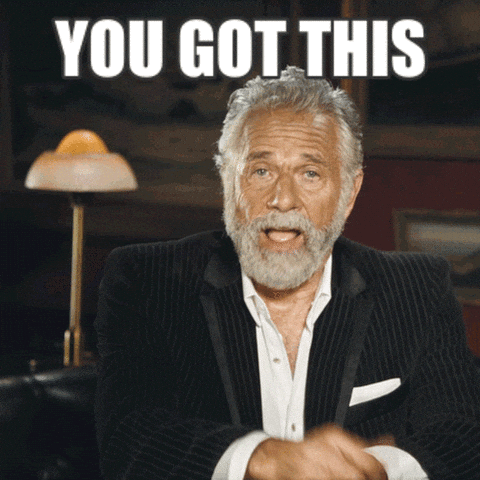 You can follow Natalie and Charlotte on Twitter (@NatalieClarke9 / @CharlotteGoss94) and LinkedIn (Natalie Clarke / Charlotte Goss)
You can also keep up with all things Clearbox on Facebook, Twitter, Instagram and LinkedIn.