Lake Garda has been the most beautiful, relaxing and magical place I've ever been to so far on my journey's.  Lake Garda is a spectacular lake located in Northern Italy, created during the Quaternary Ice Ages (1.5 million years ago).
When visiting Italy (in September), I stayed at Riva Del Garda located at the top of Lake Garda. It is surrounded by imposing mountains and sparkling blue water, and is known for its medieval towers, Renaissance churches, and narrow cobblestone streets.
What I loved most about Lake Garda was its picturesque villages, medieval castles and lakeside promenades that created a unique magical experience for me. So here are 5 things that I recommend you should try on your trip to Lake Garda:
1.     Visit the Santa Barbara Church
The Santa Barbara Church is located up in the high mountains beside Riva Del Garda (the top of Lake Garda). The small Chapel to Saint Barbara was built in 1935 by the miners who worked on the conduits of the Ponale power plant. Its panoramic views are breath taking. It took me around 3 hours or so to go up and down to visit the church. Unfortunately we picked a day were the rain poured from the skies while we trekked up, but it made the adventure all the more memorable and exciting.
However, one think to note, when you first see it, it is so tiny from the town (almost like a dot) that you would think it is impossible to get to, and when you are walking it can be a little dangerous at times. But when you reach the top it really is a gift to the eyes and a feeling you'll never forget!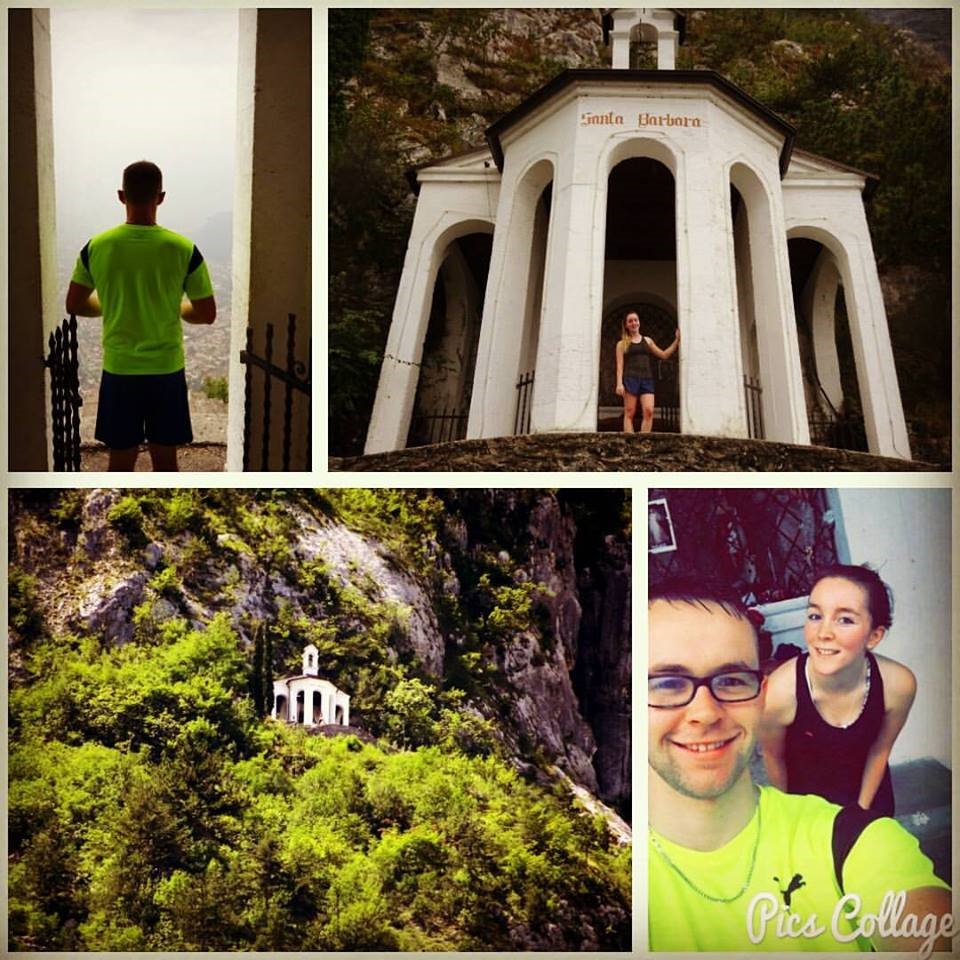 2.     Visit the picturesque villages
On my stay I visited two beautiful villages beside Riva Del Garda by boat called; Malcesine and Limone.
The picturesque Malcesine, framed for its medieval Scaligero Castle is magnificent. The charming village is surrounded by breath taking landscapes and embellished by architectural treasures. It has cobbled lanes and a breathtaking castle, crammed between the blue lake waters and the massive mountain ridge behind (Monte Baldo). If I were to get married abroad I think I would choose this castle in Malcesine because of its fairytale beauty.
There are pretty little squares, cafes and restaurants, and shops selling ice-cream, handbags, shoes, limoncello (a local drink) and clothes. The main harbour is typical of Lake Garda: small, attractive, filled with boats and lined with cafes. A short distance away is the old port, the Porto Vecchio, a quieter spot with good lake views, curious sculptures and more restaurants. There is also a cable-car running up to Monte Baldo which is highly popular and gets very busy as the day goes on. The trip in the cable car will take you 1,800 metres above sea level, with spectacular views. It is perfect for capturing an incredible view and for cyclists, walkers and paragliders.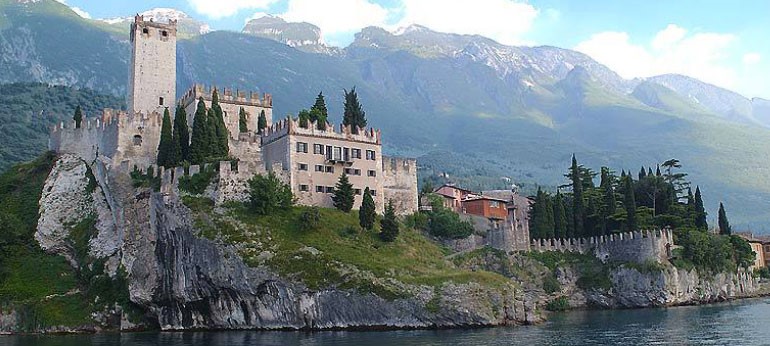 Limone, is another small village backed by lemon groves, with waterside cafes and cobbled streets lined with shops.
The heart of the old town is the little harbour, the Porto Vecchio ('Old Port'). It is a very small town and when I went (in September) it was packed with tourists. However it is a peaceful and relaxing place to stop by and have a coffee or an ice-cream, to admire the lake views. Its narrow streets are lined with tourist shops along the shore and up the slopes behind. While you're here you can also tour an old lemon grove, the Limonaia del Castèl or visit the small Chiesa di San Rocco church close to the old port.
One thing I might add is to avoid buying touristy items here, as you can get them much cheaper in the city. I made the mistake of buying a Venetian mask here and found them cheaper in Verona. Venetian masks are a centuries-old tradition of Venice, Italy. The masks are typically worn during the Carnival (Carnival of Venice), to hide the wearer's identity and social status.
3.     Go cycling – hire a bike
There are so many bikes shops and so many people on bikes! Take advantage of your health and the weather and hire a bike out for the morning to enjoy a scenic cycle. We went mountain biking on Sentiero della Ponale beside Riva del Garda, and the views were amazing.
Although, there are so many routes to choose from ranging from beginners to advanced, you can go up into the mountains or around the lakes. Seeing Lake Garda by bike couldn't be easier!
4.     Paddle on Lake Garda
While my trip was on a budget, we took out a little paddling boat with a slide called a Pedalos to enjoy the lakes natural beauty. The clear and calm waters of the lake make it easy to unwind. Plus there were a lot of people also out kayaking , canoeing and on stand up paddle boards. Or you could always hire out a boat for the day and adventure down to the South side of the lake.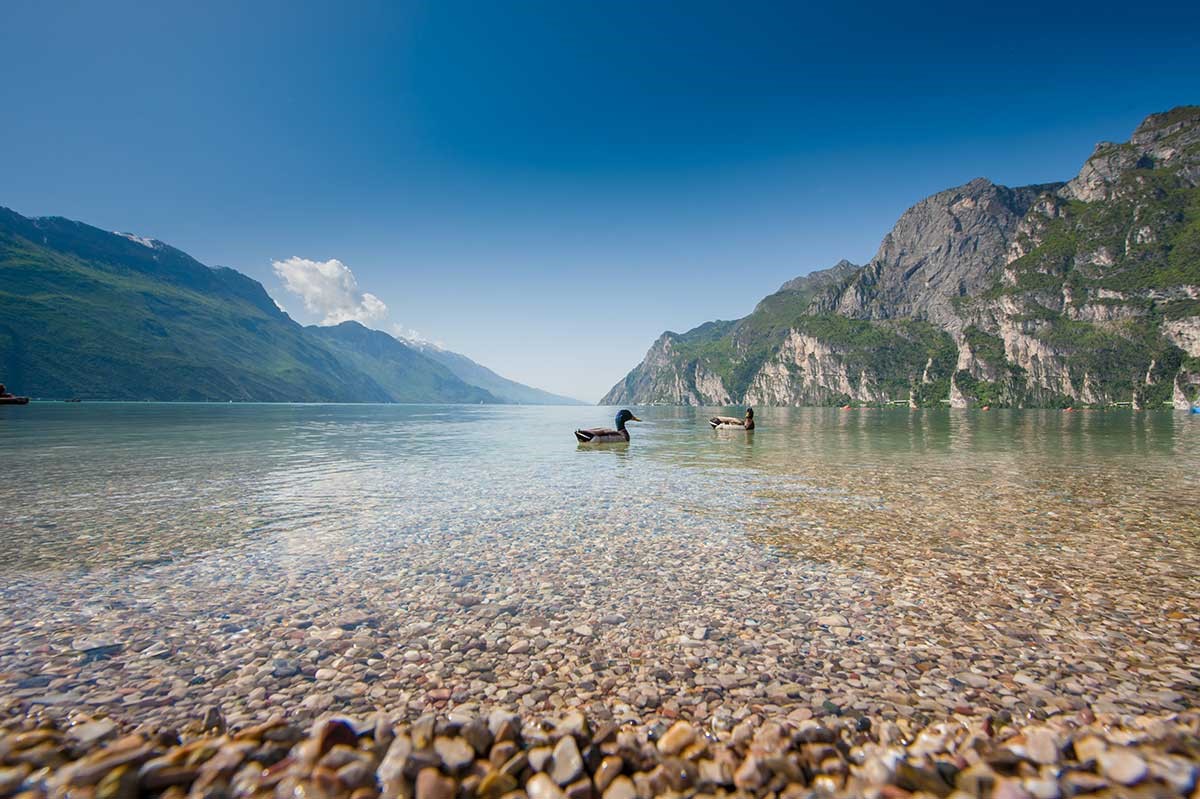 5. Visit a Wine Vinery
On my trip I visited a beautiful vinery in the mountains called Villa Calicantus. We had dinner there as part of a tour group, and of course I was eating their delicious pasta. After dinner, went out to the vineyard for a wine (which was more like a few rounds of shots – because I tried them all), and listened to music amd talked. A very beautiful place!
To sum up, Lake Garda is one of the most romantic locations of natural beauty, and is a MUST to go on to your bucket list for travelling (preferably with your partner).
Shannon Doyle is a final year BSc in Communication, Advertising & Marketing student at Ulster University. She can be found on Twitter: @shannond_761 / Linkedin: www.linkedin.com/in/shannon-doyle-28b827109