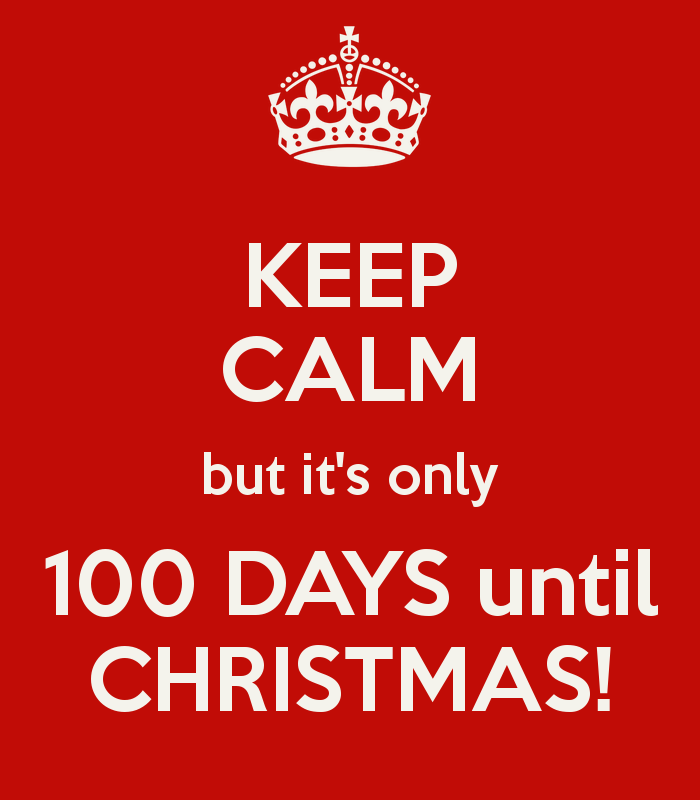 It happened some time ago, and it was less of a shock to me than it should have been. It was a mild evening on Wednesday 25th October and I saw the first house of the year to be decorated for Christmas. I was just getting used to the horror of people adorning their homes with Halloween decorations, especially ones that spring into life themselves if someone within a mile's radius walks past.
I cast my mind back to my own childhood – no matter how incessantly my brothers and I begged; our tree was always put up the Sunday before Christmas and not a day earlier. We knew that once the tree went up we could get properly excited for the festive period, as it was just around the corner. I'm not sure we could have handled the excitement for a solid two months!
Nowadays the build-up begins subtly, when menu choices for the greatly anticipated/dreaded work Christmas dinners have to be finalised sometime in mid-August. Not to mention the array of wardrobe choices everyone goes through beforehand… thank goodness ASOS have a free returns policy!
Then the panic about presents starts to creep in. Disney on Ice tickets and the latest fad toy aren't available for long and they certainly don't come cheap. It seems some parents would rather increase their credit card limit (and heartrate) than see their little ones go without one of the ninety requests on their Santa List.
The Telegraph has pointed out that the average household spend at Christmas exceeds £800! The only other day that would cost more than that is a wedding day, but the difference being you don't plan on having a wedding once a year… presumably.
Packages start arriving by the truck load from early November. The familiar look of worry that flashes across the face of the receiver as they open the packaging. What if the unthinkable has happened? They have got the wrong delivery! Even more nerve-wracking is when the delivery possibly won't arrive on time, because everyone knows that a present that arrives after Christmas is just as bad as not getting a present at all.
It impacts our working lives too. I work as a beauty therapist and December appointments were booked up before I started back into final year. We are even open seven days a week for the month of December (including Christmas Eve) to ensure no one misses out on looking their best for Christmas. Personally, I am of the opinion that it's our Christmas too and clients should get organised or get lost, but the owner has a slightly different view.
Companies like 'Park Christmas Savings' advertise 12 months a year so it isn't difficult to see why some folks get 'wrapped up' thinking about the festive period long before December. Just the other day I overheard one of their adverts recommending a saving programme to ensure 'the perfect Christmas in 2018.'
We haven't even had 2017's Christmas and they are already talking about next year's! It may be business but it is exhausting.
Then to really round off the festive period, we have Boxing Day sales, just in case we didn't get enough the day before, we can run out immediately to treat ourselves some more. Or maybe we simply shouldn't have to wait to return the presents that someone has painstakingly chosen for us.
Now don't get me wrong, I wouldn't consider myself to be a scrooge by any means; I enjoy singing along to Mariah Carey's 'All I Want for Christmas' after a few mulled wines and lighting a spiced orange candle as much as the next person. But when did the festivities become so prolonged and etched with pressure and panic?
It's not realistic to say that Christmas in 2017 should be completely un-commercialised. But it would do no harm to remember that, if we are lucky, it is first and foremost a time to spend with people we love. Even if the day wouldn't be complete without an argument or two.
But anyway, let me finish by wishing you all a Merry Christmas and in case I don't see you… Happy 2019!
Jenny Craig is a 4th Year BSc in Communications, Advertising and Marketing student at Ulster University.  She can be contacted on LinkedIn at  https://www.linkedin.com/in/jenny-craig-7a85b1113