In May 2019 I started my yearlong placement in the Marketing Department of Harry Corry Interiors. It is fair to say I was very nervous starting this role as I was used to living the student life and only ever working part time. I had never experienced working in an office 40 hours a week and being part of a team who had to do deliver results for an ACTUAL successful company! I felt a lot of pressure joining a business filled with experienced professionals who had already received their degrees and had been working in the industry for a long period of time, and here I was 3 years into my degree.
On my first day I walked in feeling anxious yet excited to gain experience from the Marketing experts. Immediately I was made to feel very welcome and a part of a great team. I jumped right in as I joined during the middle of Harry Corrys summer sale which is the second biggest sale of the year. I helped the team with promotional work and started to learn all about the role marketing plays on these key occasions.
I am very grateful for my experience on placement as I did learn a lot. For example, I learnt how to use email marketing, social media marketing, and importantly how to market a campaign. During this period, I gained a qualification in Adobe Illustrator and had the opportunity to act as a photographer during their seasonal campaign photo shoots. There is no doubt that by having first-hand access to all these great experiences, I can implement these new skills in future job roles and add them to my CV which is always a bonus!
One of my favourite campaigns was the "Sleep Awareness Week" campaign. During this campaign we got to collaborate with local influencers. We sent them sleep essentials hampers which included duvet covers, bed sheets, lavender diffusers, towels and so on. I really enjoyed this process because as a team I felt it was perfect for us to dive into this collaboration and bring Harry Corry furnishings to a new audience. I found it very satisfying sending all the baskets to each influencer and seeing their positive reaction. I personally loved social influencer "Gerry Lavs" reaction on his Instagram as he thanked us, he expressed how much he appreciated the hard work that went into the campaign and he even said our boss should treat us to a day at the races (Didn't happen).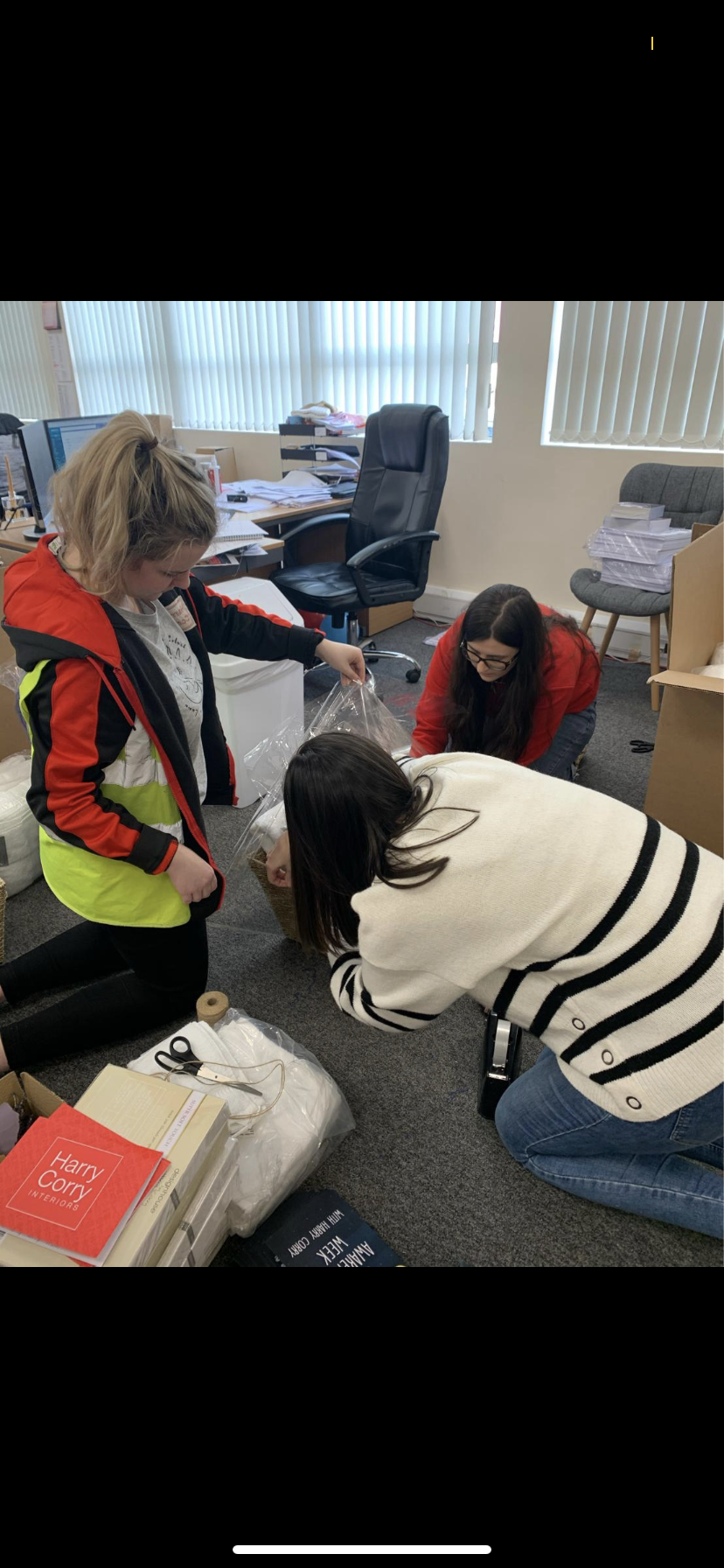 Even though I learned so many great skills during my time on placement I am not going to lie and say it was easy. Working 40 hours a week, being the only placement student in the team, not being able to see my family and friends as much as I used to, not being able to join social events gave me serious FOMO. Also driving 2 hours, 5 days a week can be very challenging as it is something I had never done before. I now have a new respect for adults working full time, balancing their personal life and family life because I know for a fact it cannot be easy. I learned a lot about office culture and organisational culture which is a module I am currently studying, and I am very interested in as it is something I now have experienced for myself.
It was certainly challenging for me going from being a student in university 2/3 days for two years and working a couple days a week, to completely making that switch to a full-time working adult life. Overall, I am grateful for my placement experience as I now know what to expect when I make that transition although, more importantly I now know what I want in life, what type of work environment I thrive in and what industry I want to work in. In essence, my placement opportunity helped me figure out what I want to pursue in my career and crucially it helped me find my passion.
I would encourage everyone to take part in a placement year as it really does introduce you to adult life, offers you an insight into that work life balance and on a personal level helps determine where you want to be when you graduate from university. I now feel as if I am equipped to working full time in a business setting because of that experience but for now I am happy still being a student! I want to enjoy every moment before I graduate while I can.
Tara Hamill is a final year student in Ulster University studying Communication Management and Public Relations. She can be found on Twitter, Linkedin and Instagram