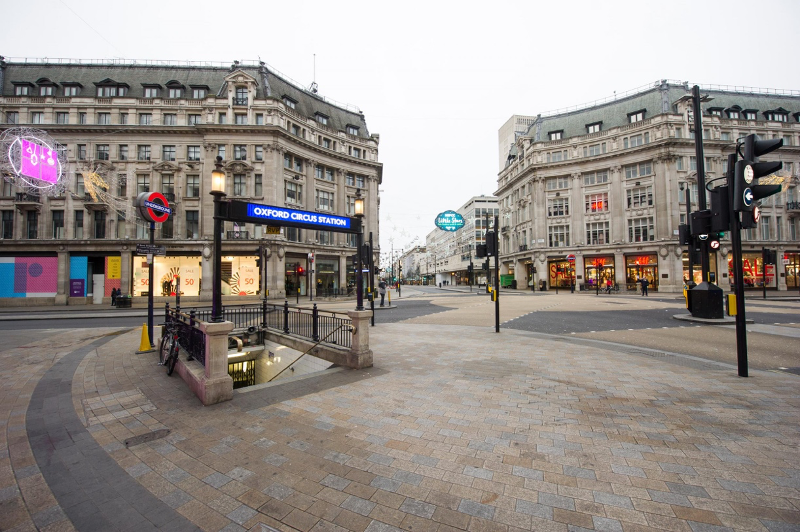 With 2020 drawing to a close and Christmas around the corner, it is now more evident than ever how significant an impact the Covid-19 pandemic has had across the world, affecting every aspect of life including how we shop. With ever changing lockdown rules that are seemingly unending, people have been changing how they spend their hard-earned cash.
Back when lockdown first hit in March consumer spending dropped to an all-time low with shoppers surviving on the bare essentials. As we begin to transition back to normality people are torn between supporting local businesses and giving in to the convenience of online retail giants like amazon. With next day delivery and even same day delivery in certain parts of the UK that trip to the shops is becoming a chore that people no longer need to complete. With a phone and access to internet you can have something ordered within five minutes and delivered to your house by the following morning.
It is already very clear that the high street will look very different in the coming years as retailers' transition to online stores and weaker players begin to disappear. However, these impacts are not limited to smaller stores as even the likes of Arcadia along with its brands Topshop, Topman, Dorothy Perkins, Burton, Wallis, Evans, Miss Selfridge and Outfit have collapsed into administration. With 444 shops under their belt heading into town for a look around the shops may become a thing of the past. Unfortunately, Arcadia's retailers have fallen out of fashion in recent years, as it failed to respond to increasing competition from younger firms such as Asos.
Simon Geale, senior vice president of client solutions at Proxima said "There are now other brands that are cheaper, more convenient, and have greater variety to their ranges. These are the brands that are winning the battle."
This shift in buying habits creates a new wave of challenges for businesses as they need to evolve to keep up with competition and implement effective marketing strategies in order to stay relevant in the eyes of the consumers. Over lockdown there have been no shortage of examples of brands embracing lockdown and coming up with clever campaigns to market their products and services but a personal favourite of mine came in early November.
With further lockdowns being imposed on the UK, the fitness industry retaliated, insisting they be deemed as essential in order to help the public's physical and mental wellbeing during these tough times. Grenade (a sports nutrition company) jumped on the band wagon in an attempt to further the cause by driving a bright orange tank carrying James Haskell and Paul Olima through central London before parking up outside parliament. Not only did this create great PR for the company but also helped raise over 566,000 signatures towards a petition to keep gyms open.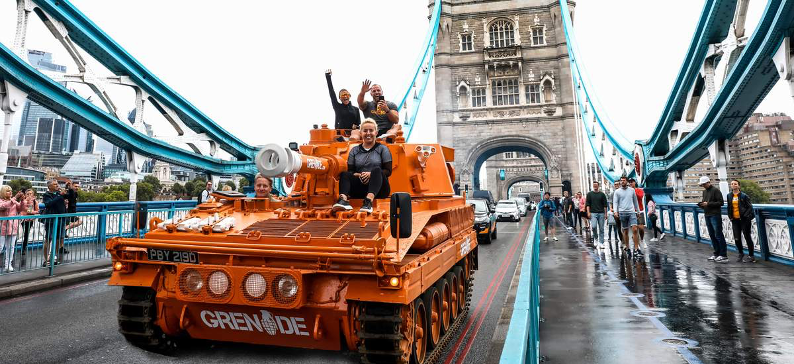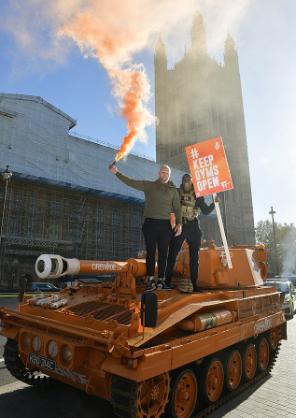 These are unsettling times for businesses, with a recession likely to be on the way it can be easy to neglect marketing strategies and instead focus solely on survival. This would be a huge mistake as implementing marketing strategies has and will continue to be a huge part of a business' survival. This is not a time to play on people's fears or run a tone-deaf campaign that ignores what's going on in society but instead a time to utilise strategic marketing campaigns with the consumer at the heart, highlighting brand values and making the best of a pretty grim situation.
Although Covid-19 is still a threat, people are trying to get on with their lives and so, brands need to continue to market to their customers. The businesses that disappear out of the public eye during these times will face huge consequences just like Arcadia. The businesses that continue to adapt and persevere alongside the public, implementing creative strategies and maximising customer engagement will flourish and continue to do so as we come out the other side of the Covid-19 pandemic.
Joshua Van Loggerenberg is a final year BSc in Communication Management & Public Relations student at Ulster University. He can be found on: LinkedIn and Instagram.