It's been nearly 3 weeks since it was announced that Joe Biden was announced the 46th President of the United States to which he will be inaugurated on January 20th 2021. 3 weeks and roughly around 700 tweets later, current President Trump has STILL NOT fully accepted defeat.
Sleepy Donald – Wake up Mr. Trump.
Trump and Twitter are like Toast and Butter – the 2 go hand in hand like no other combination. On the run up to the presidential election Twitter had to implement hidden warnings that say the claims are disputed and may be misleading on the President's Twitter account. Facebook also added some fact-check boxes to some of the messages on Trumps profile, clarifying that the final results might take longer than normal. It's no doubt that some Trump supporters are ridiculously credulous and accept what he has to say without a lot of supporting facts, so it makes sense to have a disclaimer on every one of the posts.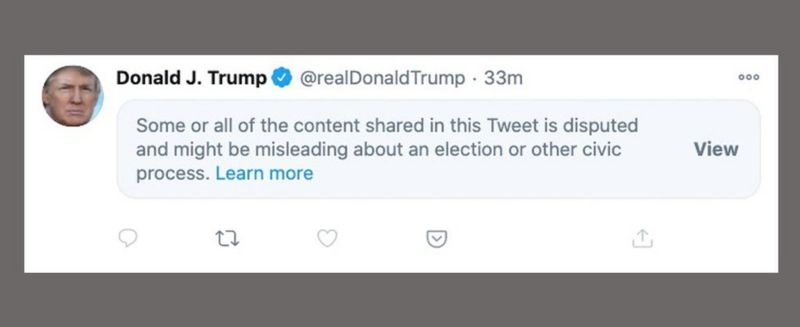 Where did Trump go wrong?
Trump's handling and preparation of a once-in-a-generation pandemic was the final straw for the people of America. Trumps constant lies, political spin and arrogance to neglect the virus has caused America to have the highest number of deaths worldwide which is currently sitting at 254k according to Statista – A figure to be absolutely ashamed of and which contributes to nearly 20% of the deaths worldwide. I'm no President but I do understand the need to preserve the lives of the people who look to you as a leader and not to just 'brush it off' like Mr. Trump did.

Now, I understand at the start of this year information regarding COVID-19 was more limited, but we still knew the detrimental effects surrounding it and so did the President – but this didn't stop him saying, "It's going to disappear. One day, it's like a miracle—it will disappear" on Friday, February 7th.
Sorry Donald, 290 days, 11.4 million cases and 254k deaths later and it STILL hasn't 'disappeared' like you said it would. Below is a list of similar lies and statements which I believe contributed to the loss of the election.
The pandemic is "fading away. It's going to fade away." Wednesday, June 17th
The pandemic is "getting under control." Thursday, July 2nd
"We now have the lowest Fatality (Mortality) Rate in the World." Monday, July 6th
"What happens is, you get better" after being sick with COVID-19. "That's what happens: You get better." Multiple times.
Trump Tax
If I gave you 50 guesses to guess how much Donald Trump paid in tax in 2017, odds are you're never going to guess it. It was a measly $750, according to the New York Times. This scandal led to further consequences for Trump such as the Trump Tax Calculator which allowed users to enter how much taxes they paid in 2017 and it will give them the difference in tax in which they paid than the President of the United States. This website was sheer Propaganda for the Biden Campaign – at the bottom there was an option to 'Join our Campaign to elect Joe Biden and make "billionaires" like Donald Trump pay their fair share".
Case of Trump defeating Trump?
I remember my six-form business studies teacher telling me that if Trump wins this election, the only way he will be defeated is if he defeats himself – which now seems pretty plausible. Nick Bryant put it best when he said,
"Donald Trump won the presidency in 2016 partly because he was a norm-busting political outsider who was prepared to say what had previously been unsayable.
But Donald Trump also lost the presidency in 2020 partly because he was a norm-busting political outsider who was prepared to say what had previously been unsayable."
You either love what he has to say or hate what he has to say but if one thing is for certain, is that you will most definitely hear what he has to say.
Dragon Slayer Biden
The only thing more powerful than a dragon, is a dragon slayer. Trumps relish for power and chaos was the American norm for the past 4 years but in the end, succeeded defeat to Bidens promise of decency, unity and national healing. Biden's win was once widely anticipated and stubbornly doubted – a lot like Trumps campaign in 2016.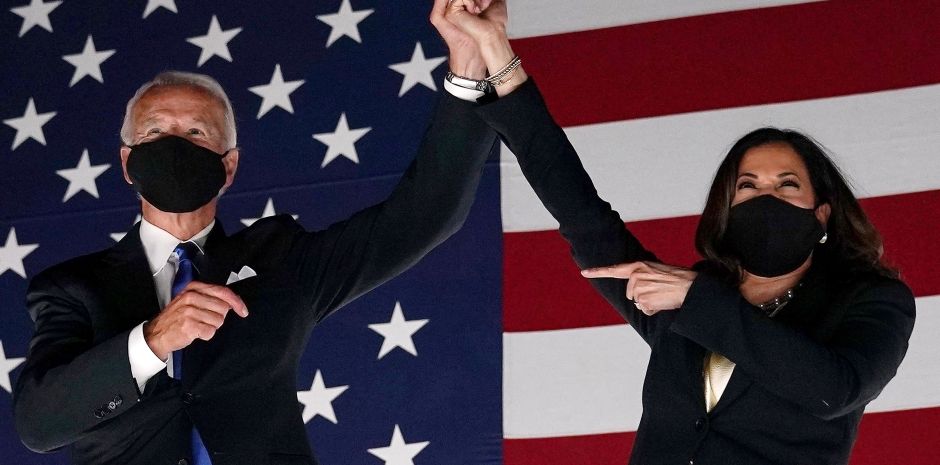 Luke Johnston is a final year BSc in Public Relations & Communication Management student at Ulster University. He can be found on LinkedIn.