Growing up, I have always been a huge football fan. I remember when my dad first took me to watch a Benfica game in Portugal when I was five. Being one of the biggest clubs in Portugal and maybe Europe, Benfica had a huge fan base that gave the stadium an amazing atmosphere. The fans were so passionate, chanting and singing. Me, witnessing all of this for the first time, absolutely fell in love with the club, the team and the sport. 
Every generation always produces the best football players who end up being considered as legends of the sport. My dad used to tell me about the best football players of his generation, the Argentine, Diego Maradona being his favourite. He used to tell me how good Maradona was with his feet, being able to dribble past multiple players and score goals. Whilst he was a cheater, (he used to score with his hands when the referee wasn't looking) he is still considered as one of the all-time greats.
Fast forward to modern day football, another football player from Argentina called Lionel Messi has been considered as Maradona's successor, and probably the greatest player to ever grace the football pitch. The fact that Messi is a part of my generation and I get to witness him, just makes me appreciate the sport that much more. He is different from any other player, he can do things that most other players can't, a playmaker with an incredible vision and accuracy as well as a striker and winger. He is a better and improved version of any great player to ever play the sport and the record he has broken speak for itself.
I have been watching him play since the 2009 Champions League final when he played against Cristiano Ronaldo, one of his fierce rivals, also considered as one of the greatest alongside Messi. Messi ended up scoring the winning goal in that match, which won Barcelona their third Champions League title and also lead Messi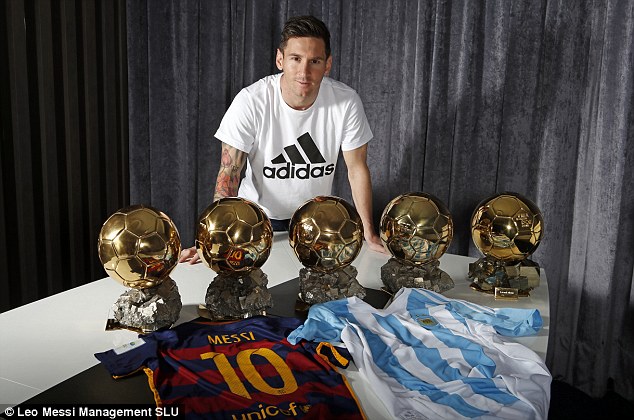 to win his first Ballon D'or, an award for the best football player of the year. Messi has since gone on to win 5 Ballon D'or trophies, equal to Cristiano Ronaldo. He has recently received another Golden Boot award which makes him the player with most Golden Boot award with six in total, an award for players who score the most goals in their league in a calendar year.
Being a big fan of the sport, of Barcelona, (the club Messi has played since the age of 13) and of Lionel Messi, I have always dreamt of watching him play live one day, of finally witnessing his famous jaw dropping dribbles, and it wasn't till the 2nd of October of 2019 that I was able to do so. I had seen fan posts on Instagram and Facebook saying how he would retire in a couple of seasons due to his age and form, which made me want to watch him live even more. Even though most of my friends didn't want to go with me, I decided to go anyway – I wasn't going to throw away the opportunity to watch the greatest football player of my generation.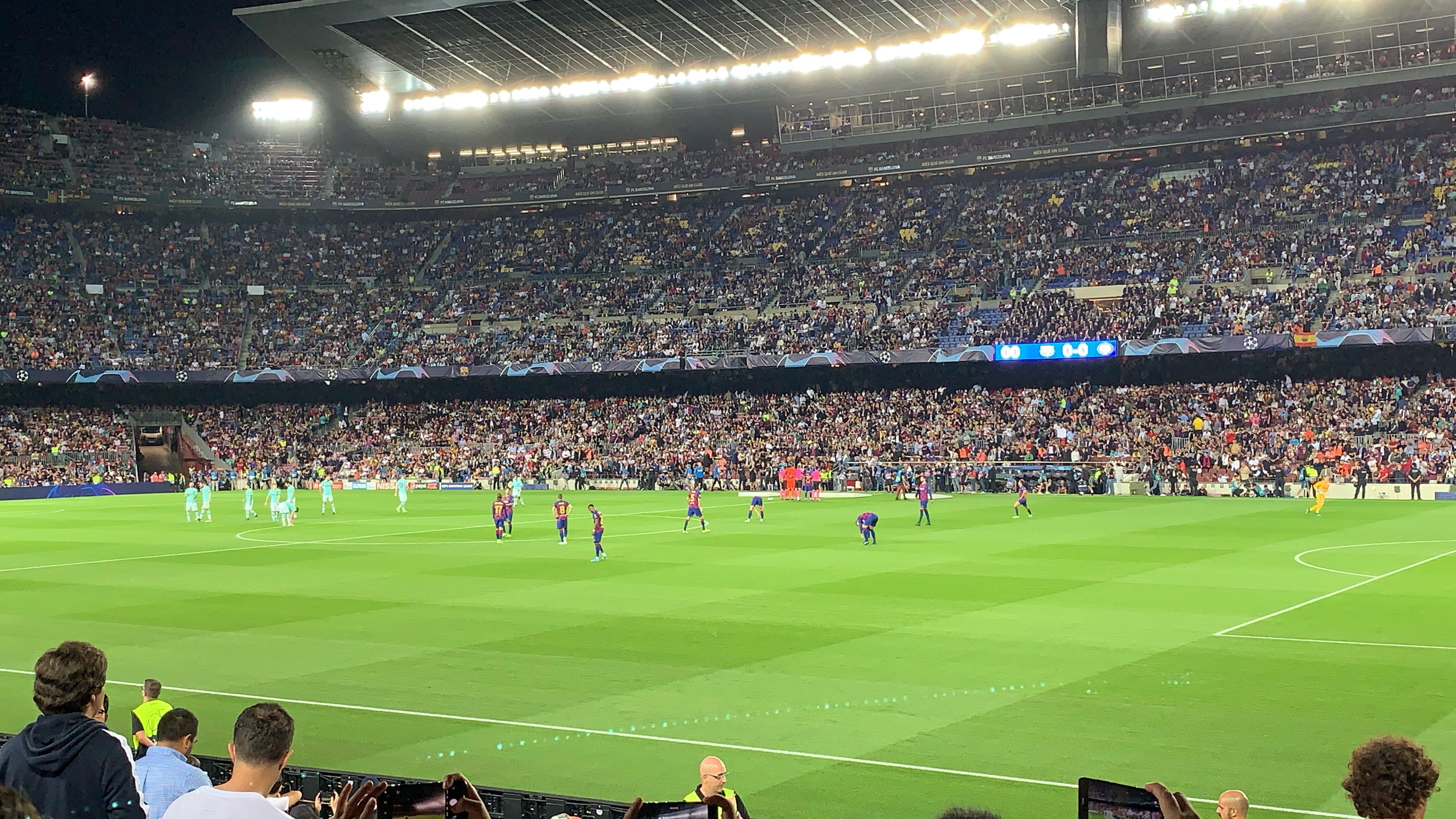 I had planned this trip for over a month based around the time that he would play in the Champions League. It was completely worth it! I was lucky enough to find seats near the pitch, on the right wing, the position he plays. The first half of the game, they were playing up therefore he was playing on the opposite side of where I was seated, which was fine because the goals didn't come until the 2nd half, when he played just a few meters in across from me.  
At the beginning, he looked quite lazy, didn't try to win possession and waited until his team-mate got the ball before passing it to him, and that's when the magic started! Every touch was perfection, exactly how I had imagined and seen on TV. They weren't stunts like the WWE, they were real and natural. I must admit I was both happy and emotional at the same time, being blessed enough to witness history in the making. He completed 12 dribbles in that game alone, the most of any player in this season so far and I got watched it all. The crowd and the atmosphere was insane. Singing and chanting their anthems and giving the rival team abuse. The feeling was nostalgic, it all reminded me of the very first game I went to when I was 5.
This was probably one of the best decisions I have ever made. It taught me to always follow my dreams and to do what makes me happy. To most people this might be a normal thing, but as a football fan, it meant a lot to me. I definitely encourage everyone to do anything that they love because they will be creating a memory that'll last a lifetime. Don't be afraid to take chances!
Joel Silva is a final year BSc in Communication Management & Public Relations student at Ulster University. He can be found on Twitter – @joelsilva2112 and Instagram – @_joelsilva21.