Do you ever find yourself about 20 videos deep from what you were originally watching on YouTube and have no clue how you ended up clicking on a video about how Doc Martins are made in a factory? Because same.
Well, that's exactly how I came across the trailer for a documentary called Blackfish. So of course I went online and seen that the documentary was available to watch on Netflix and that is how I found myself knee deep looking for information on the topic and the PR crisis that they were facing.
Now if you haven't seen the documentary i'll give you a quick rundown on what it's about. Blackfish is a highly controversial documentary about the SeaWorld company that came about after one of their trainers Dawn Brancheau was sadly killed by Tilikum an orca whale in the Orlando park. However, this same whale had previously been involved in the death of two other individuals. The documentary covers the history of killer whales who were taken into captivity up until Dawns death.
Ever since the documentary aired SeaWorld have not only been under intense scrutiny by organisations such as PETA but also a rake of other people. In fact, Joan Jett who is famous for her song 'I love Rock 'n' Roll' demanded that the song be removed from the 'Shamu Rocks' show which displays these killer whales.
This was only the beginning of the roller coaster for SeaWorld. Sometimes the only way to learn a lesson is to be thrown in at the deep end and swim. Not Sea-World though. Oh no. They just sunk.
SeaWorld probably did the worst thing when it came to the backlash of this documentary. The only thing they did in this situation was release a statement essentially saying that the documentary was misleading and exploits a tragedy. They attacked the documentary company rather than fix incorrect information. Now if this isn't the beginning of a PR disaster then what is?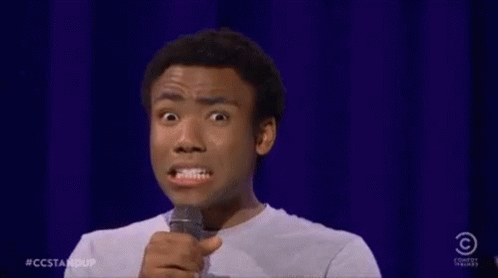 As another attempt at fixing this PR crisis SeaWorld also released an ad which could be found both on the televison and online. The main purpose of the advertisement was to try an express how much of an effort SeaWorld put in to caring for their marine life, particulary the killer whales. Once again the company quickly came under fire from animal activist groups claiming that it was a direct attack on previous campaigns made against Sea World.
For 2 years (yes, they really ignored this for 2 years) SeaWorld pushed this all to the side and didn't break breath about the situation. Sometime later they finally decided to try and be pro-active and came up with the campaign #AskSeaWorld. Brilliant idea, eh? Wrong. All this done was give ammunition to everyone who had their backs up about the company being mute for 2 years and were finally able to give their honest opinion on what they thought of SeaWorld.
Would it have been better if SeaWorld ignored the whole situation? Is it true when they say all PR is good PR? I honestly don't think so. 
Here are a few pointers I would give to any compny that may find themselves in a bit of a PR mess:
1. Honesty really is the best policy – Had SeaWorld been open and honest about what was happening with the documentary and the company they mightn't have got themselves in the mess they did. Nobody likes a company who is so secretive. Whether or not they thought it was better to stay quiet, 2 years is quite a while and in the long run they just did more harm than good.
2. Devise a plan – Some companies go a lifetime without having any PR issues. However, the best idea would be to have a process in place on how best to manage an issue. Don't do the automatic reaction that SeaWorld did of jumping down someones throat and insisting that they are being misleading. What good is that going to do you?
3. Admit if you made a mistake – Some may not agree with me on this one. However, I think it's better for a company to admit when they've made a mistake and are willing to learn from it. It almost makes the company look more humble.
After all this, there is one thing I hope SeaWorld actually did right and that is that whoever was in charge of their PR and marketing got the boot.
If you haven't had the chance to watch Blackfish I strongly recommed you do. As someone who always wanted to go to SeaWorld (thankfully I never got) it gave me a real eye opener about what is actually going on in there.
You can still watch it on Netflix now. Pinch a pals password if you haven't got an account. It's okay though, I won't judge. I still sponge off my sister for it but it's allowed because we're students, right? 
Courtney O'Neill is a final year BSc in Communication Management and Public Relations student at Ulster University. She can be found on Twitter: @Courtneyon21 and Linkedin: @courtneyoneill