So, with just over a month left until Christmas; the rush to finish shopping is well and truly on. While I'm sure there are many of you out there who have already finished your shopping and have nothing at all left to buy, I am also certain that there are loads of you (like me) who have ALL of your shopping to do. As I am a part of this group Im going to let you in to a few secrets for coping with the ultimate shopping day of the year, BLACK FRIDAY.
For those of you who are unfamiliar with the Black Friday shopping day, although with it being plastered all over our screens from the 1st of November it would be hard not to have at least heard of it before. Black Friday, which originated in America is the last Friday in November/the Friday after thanksgiving. While in America stories of Black Friday bring stories of long queues outside shops, violent fights which can only envy Monica, Phoebe and Rachel wedding dress shopping; it can be a dangerous game venturing out to the shops that day; although I'm yet to experience hair pulling and name calling in Victoria Square. 
Shopping on Black Friday when every shop within your eyesight has a big, shiny, sale sign outside can be daunting. Who's doing the best deal? Who's got a sale on all stock? Who's only using it as an excuse to get rid of last seasons stock? The best way to go about this is to do your research. Generally if a brand has American roots, or has a presence in America you can count on some sort of sale, should it only be minor. One rule which I have learned is generally true when it comes to Black Friday is that 'The bigger the brand the bigger the sale' we're talking Hollister, Pull and Bear, Guess, Black Friday deals are huge in these shops and are usually on the autumn/winter stock; in other words, stuff you would actually want to buy at this time of year.
But while the physical sales are rivalled only by Boxing Day sales, there is a lot to be said for the online Black Friday sales. Come 12.01am on 29th November there will be price cuts left, right and centre. Even the staff in some shops will recommend waiting until their online black Friday prices come out as the savings are so good – music to all parents ears!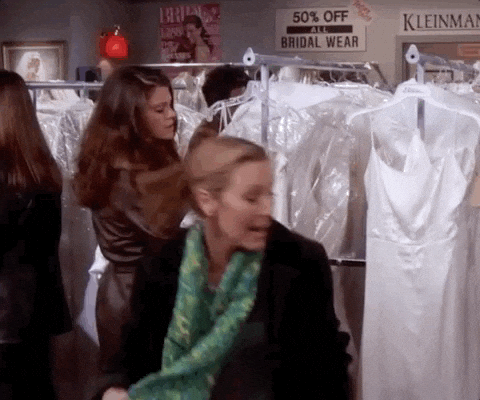 But what is our infatuation with Black Friday and why do we feel like we save more on this sale, on the last Friday in November than we do in any other sale of the year? Well, really the price cuts in some stores aren't that great and some shops don't even take part. Primarily the best deals can be found in American brand stores and the UK based brands might have a 20% sale; quite mediocre if you are managing to save 50% in say Hollister. Black Friday has become so much of an institution now many brands start their offers early; Amazon have started advertising their Black Friday deals already. 
Has Black Friday turned in to a marketing ploy from shops to make us think that were making huge savings on our Christmas shopping? Most shops have deals on and off for the whole Christmas shopping period, so the savings we make in November could easily be recreated in December, but we have ourselves convinced that doing as much Christmas shopping on the last Friday in November is absolutely pivotal to keeping our costs down in terms of Christmas presents. So is it time to wind down Black Friday in the UK or continue to embrace the biggest shopping day of the year given to us from across the pond? I for one will continue to embrace it because after all, who doesn't love a good sale?
Niamh Magee is a second year BSc in Communication Management and Public Relations student at Ulster University. She can be found at Twitter: niamhmagee_ and Instagram: neevmagee