I have always wanted to travel around the world and see new and exciting places. However until this year I had only been to Spain, Liverpool and Blackpool not quite the exotic travels I had thought about. However, this year I visited Madrid, Liverpool and I even decided to go inter-railing. Much to my fathers despair I didn't save a lot of money from my placement year, but sure here, your only young once!
I spent a few days visiting a friend in Madrid while he was spending a year teaching English in the Spanish capital last January. It is that trip that has convinced me to consider moving abroad to study or work after I finish my degree. Despite sleeping on the floor with a towel for a blanket in late January I loved every second of it! Sight seeing in the rain, trying tapas, seeing Real Madrid play, meeting people from all over the world to finding a home away from home in la fontera. I'll not go into too much detail as the saying goes, "what happens on tour, stays on tour".
Next up, across the water to Liverpool! Deciding to fly out to celebrate my 21st birthday the day after St. Patrick's Day.. perhaps not our brightest idea. Even if the hangover nearly killed me, Liverpool didn't beat Man City and 8 "young adults" crammed into a 8 bed hostel room with the windows locked shut and the heating on full blast. Unfortunately we didn't get to see that many sights, I guess I'll just have to go again.
Inter-railing
Spending 3 weeks with your mates traveling around Europe drinking, sight seeing, eating and relaxing. What could be better? I loved every minute of it. Even the few disasters that I encountered along the way. It's safe to say that I've caught the traveling bug now.
Visiting Prague, Krackow, Budapest, Ljubljana, Zagreb, Belegrade, Sofia and Sunnybeach. I would love to say that I have always had a keen interest in the culture of most of these cities but I'd be lying. My knowledge of most these countries was simply that I knew a football team from my vast football manager careers. (Computer Game by the way). The route was formed because it was the cheapest way to meet some friends in sunnybeach for the final leg, but looking back I'd have it no other way.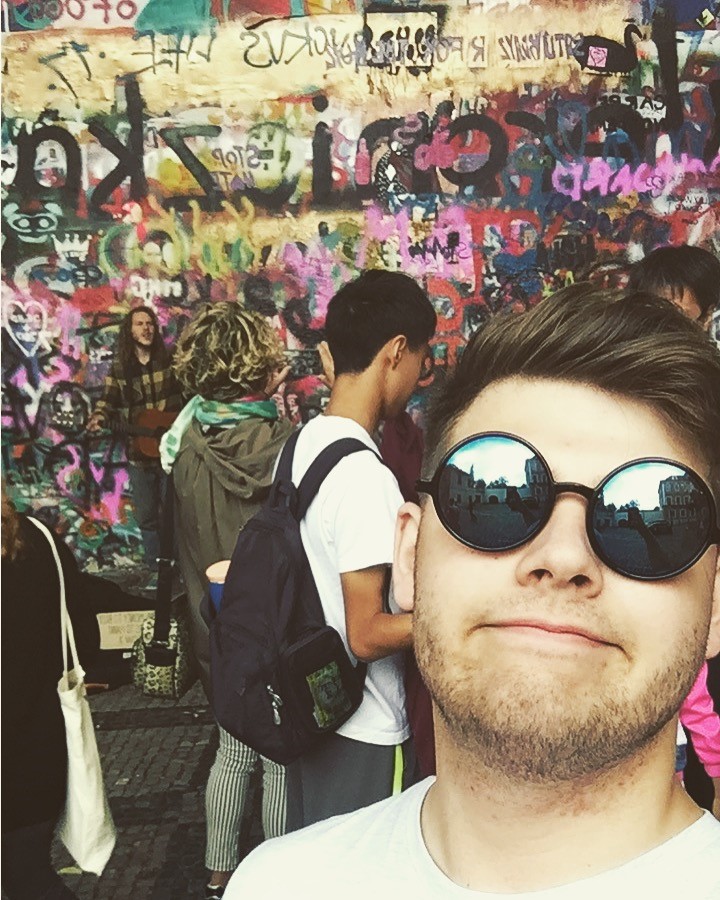 After months of planning out the route and dreaming of sun, shorts and well not wearing suits 5 days a week. We finally set off to Prague in August. Arriving in the beautiful city of Prague full of excitement to begin our holiday.. despite a small mix up with the hostels and the weather being awful (not that it stopped us wearing shorts) a fine, 2 pub crawls, new Friends at every corner, seeing Prague castle, sampling the local beverages and a 6 story night club with an ice bar to top it all off ( Curtis' Top tip, Ice bars are absolutely freezing so don't wear shorts).
Next stop! Poland! I'll keep this one short and sweet just like my time in Krackow. We missed our train to Krackow meaning we arrived late and while I had been told of how wonderful and brilliant Krackow was, however my sight seeing consisted of 5 or 6 bars and a Mc Donald's due to the tight schedule we unfortunately we didn't get to see much of Krackow. (Starting to see a bit of a theme here).
From krackow we then traveled to Budapest for the leg of the trip I had been looking forward to the most. I heard great reviews about Budapest, it's baths, architecture and great night life and well it did not disappoint! We booked tickets for the Sparty and it was almost magical, great music in a all night pool party! The next day we returned to the scene of the crime where by morning the baths had been transformed back into a relaxing paradise to lounge about and enjoy the sun. It really is a toss up between Prague and Budapest for my favourite spot along the trip and I hope it's not long before I am back!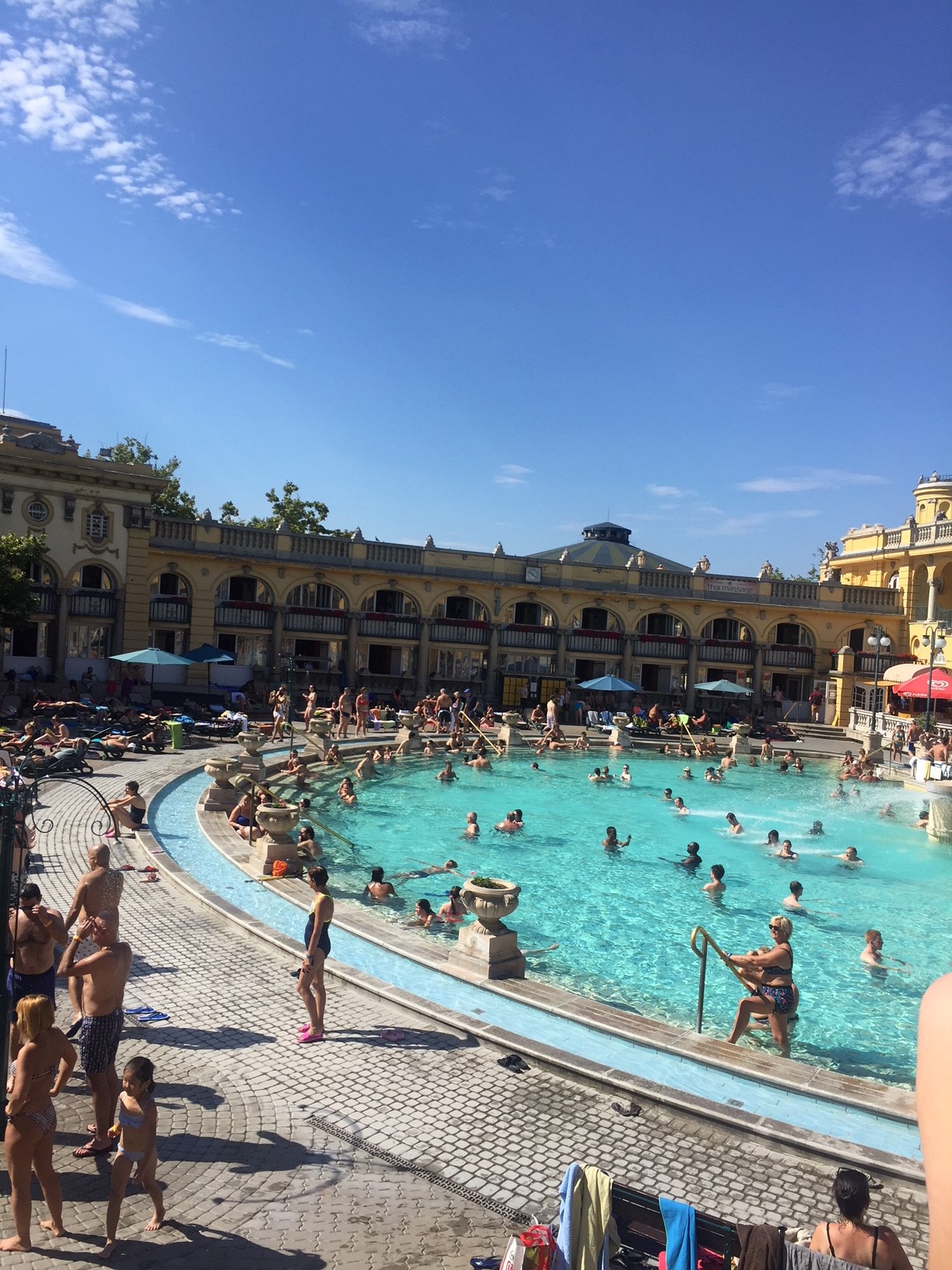 In what was the most gruelling journey I have ever experienced. The train from Budapest to Ljubljana made a Translink bus seem like a private jet. The blistering heat, lack of seats and air conditioning meant we where in for a tough ride. However when arrived in Slovenia we where all in agreement that it was one of the most beautiful places we had ever seen and that was before we even seen Slovenia's crowning attraction. Lake bled, stunning. Just stunning. (Another Curtis top tip, 20 oil during is a horrible idea during a heatwave unless you enjoy getting sunstroke).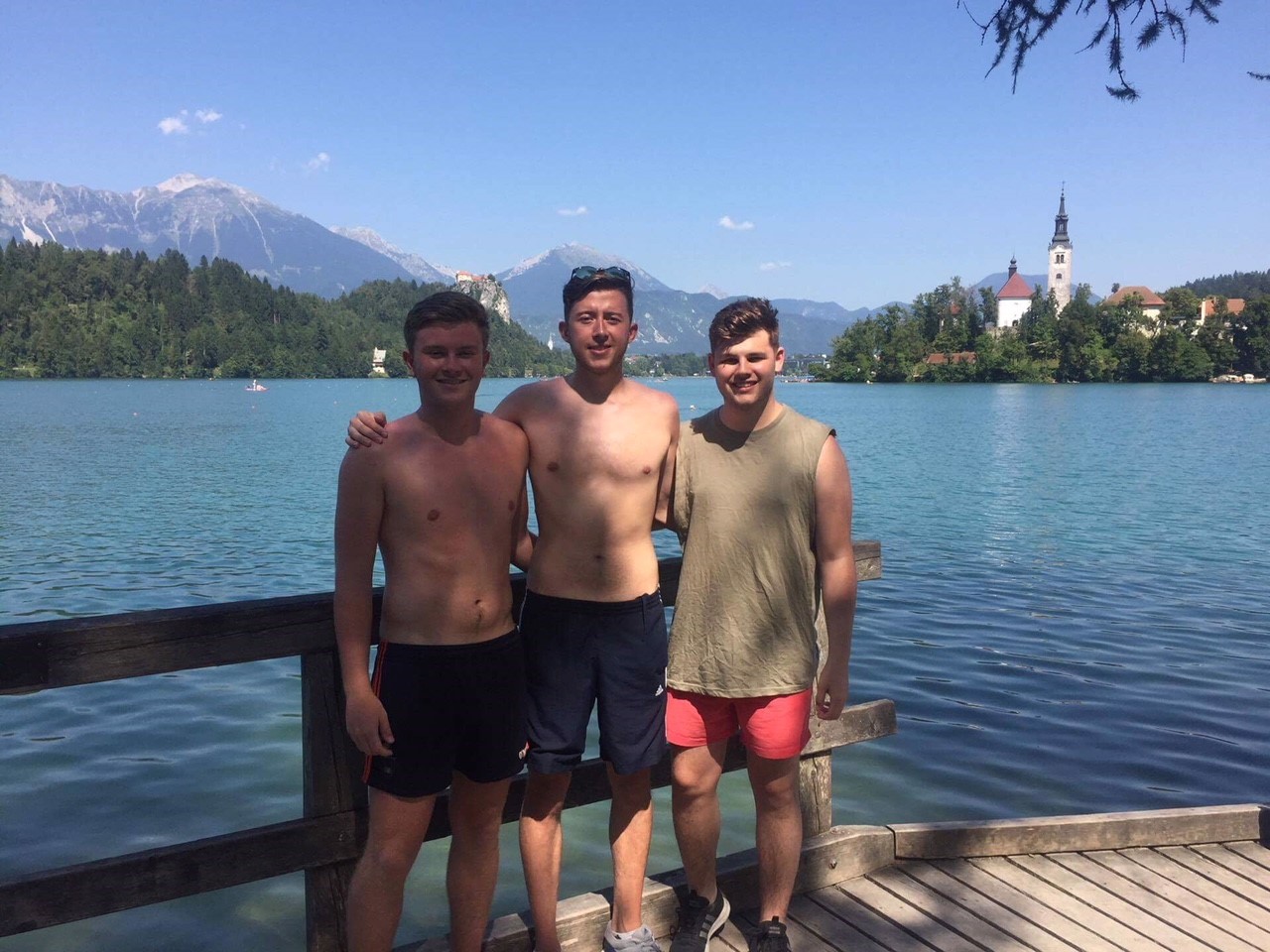 Next up, off to Croatia. Well so I thought, as we arrived at the Croatian border toward Zagreb I was stopped and told I would not be granted entry to Croatia due to a missing page in my passport. I was sent back to Ljubljana to the embassy to get an emergency passport. Determined not to be a party pooper I sent my amigos on to Zagreb without me and I would meet them later that night. 12 hours later, a "missing" Wallet and dripping in sweat I arrived at the hostel defeated and exhausted. Zagreb was a lovely spot for the day I spent in it, however there wasn't a lot to keep us entertained so off to the zoo we went spending the majority of our time beside the sea lions hiding from the 40 degree heat.
We continued our journey east Belegrade, Serbia our next stop. If there is one lesson I've learned from my time in Serbia is DO NOT TRY RAKI. It is not enjoyable and honestly it came up as quick as it went down. Serbia was a lonely place with a booming night life, we managed to even briefly crash a wedding on a boat. However it was probably my least favourite of all the stops.
Last call! Bulgaria! After the longest journey in the history of long journeys we arrived in Sofia. Awaiting the arrival of 3 more friends from home to meet us. (It's amazing how many people we met from home on our travels, two groups from newry and man from lurgan, all of which we never knew would be there.) Spending a short time in Sofia before catching our final train to Burgas or sunnybeach as its more commonly known.
Time to relax by the pool and not have to worry about another train for a long time! However expecting a holiday like Santa Ponsa was our mistake as I was left somewhat disappointed. It is amazing how different the cultures changed as the further east we traveled, I didn't enjoy the latter stops as those at the beginning.
Despite being exhausted from all the traveling, I'm not deterred and hope to apply to university in Berlin after my degree is completed. After all imagine how beautiful German would sound in a Newry accent!
Curtis Cregan is a final year BSc in Public Relations student at Ulster University. He can be contacted on Twitter: @CurtisCregan17, and Instagram: @CurtisCregan7.