I've been working within higher education for nearly three years now, but more recently and specifically within International Student Marketing & Recruitment. My role mainly entails communications management and dealing with international prospects worldwide on a daily basis; from initial enquiry – to establishing contact – nurturing the lead – and finally, to conversion.
While the process sounds smooth, anyone involved in student recruitment will tell you it's usually painstakingly slow, taking anywhere between 6-24 months to complete this cycle …and that's if you're lucky!  Some leads go cold, defer their entry or just choose somewhere else to study – all after your sustained efforts in having built relationships with them. But that's the roulette wheel of recruitment; you can't win them all.
So the conversion cycle can be protracted and uncertain. And with the volume of enquiries that universities tend to generate in any given year from student prospects in the thousands, it's important in today's age that their Customer Relationship Management (CRM) system can track and trace every line of communication with an enquirer and pinpoint what stage of the 'student journey' they are at – or are not.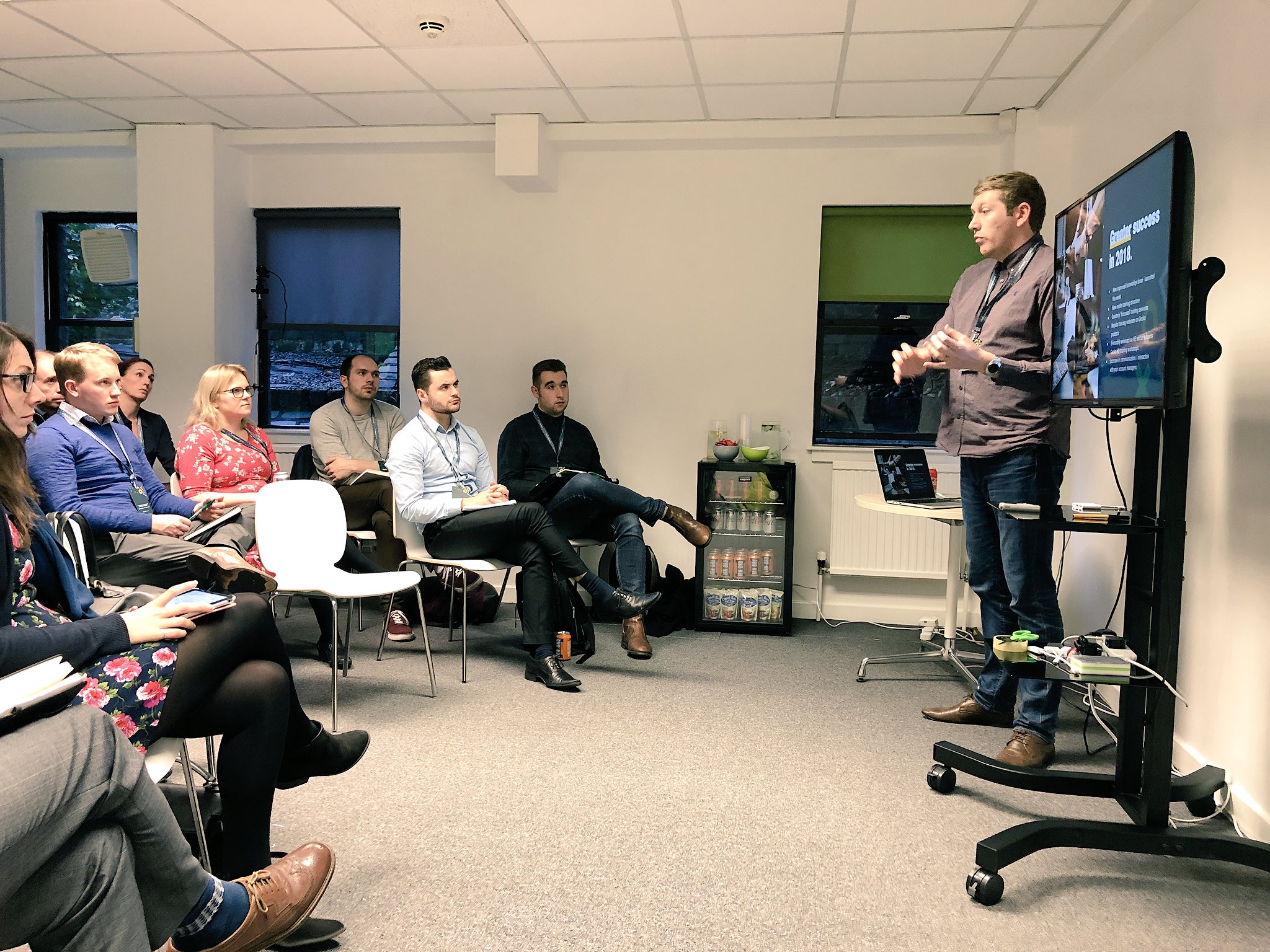 I traveled to Edinburgh a few days ago, to visit Gecko HQ, one of the organisations pioneering CRM development. It was their first ever client forum; a chance for higher education institutions across the UK to meet, hear upcoming product enhancements and share organisational feedback and experiences with the Gecko team. It was a fairly casual affair, 20-25 university representatives meeting up in an open-plan office, where Gecko techs worked busily away in the background. Only established in 2012, Gecko is a surprisingly young newcomer to the arena of digital marketing, yet they seemed only to be emboldened by their nascencey rather than timidly hopeful.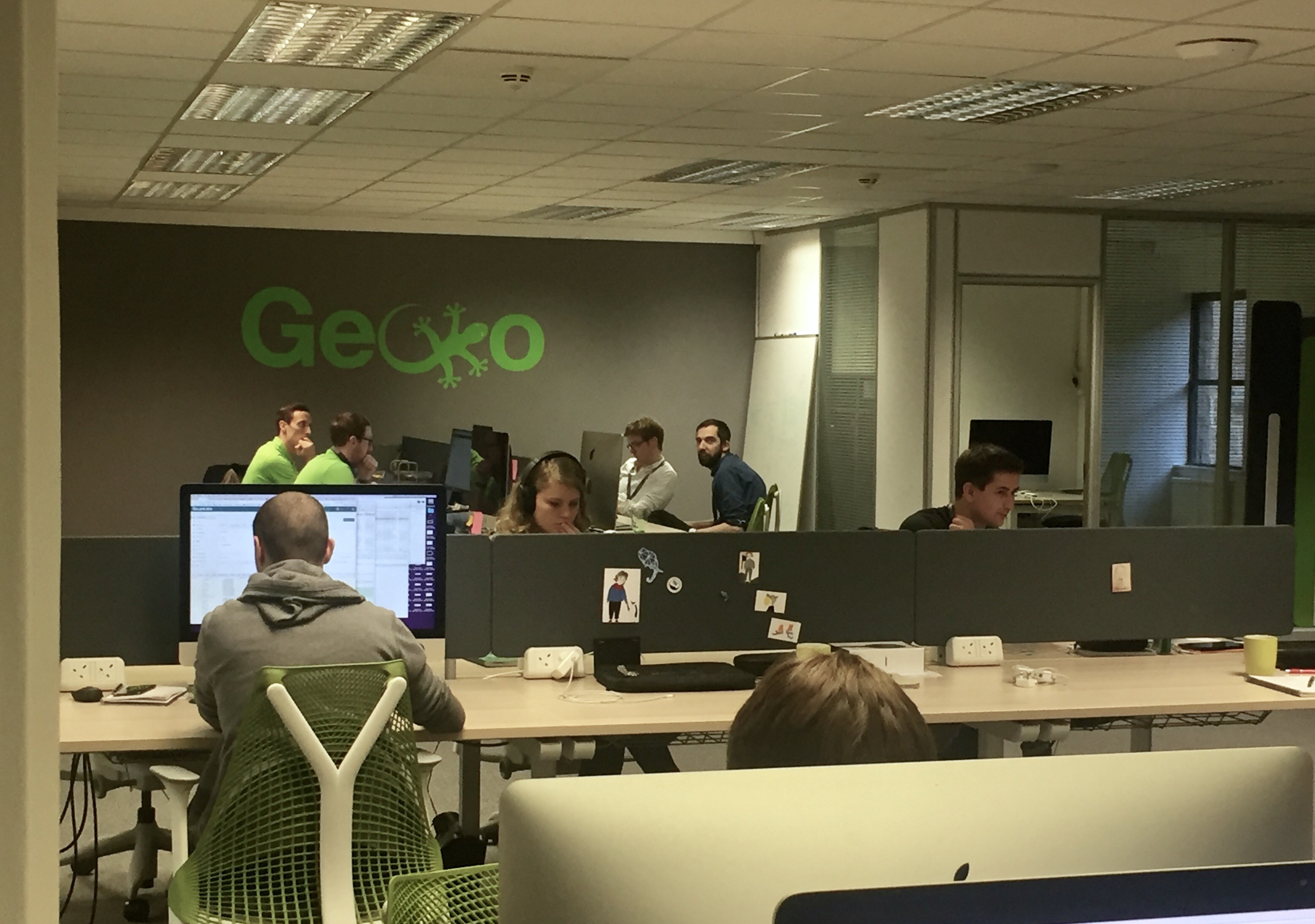 After a routine tea & coffee reception, we were ushered into a smaller glass-encased room, where we heard introductory remarks from CEO and Founder, Matt Lanham. It was really his words that are the basis for this blog. He spoke about communication; but particularly in the subtext of today's cyber-social age of instant information, and how the global consumer culture is putting universities on the back-foot in creating tailor-made and personalised communication content for each student.
Paraphrasing Matt, he said:
"Most of the students coming through now have never lived without a smartphone. They have never lived in a world without Facebook, Whatsapp or Twitter. They are digital natives with the world at their fingertips. And so, today's CRM is perfectly suited for a world that no longer exists."
In a world where all information ever recorded is now "Google-able", universities need to do more than just blindly process personal data, they need to interact with it and foster relationships with it. The student journey needs to become more than a transaction. It needs to become a two-way conversation whereby the student feels they are receiving personalised communication based upon the information they allow the university to have. That's where Gecko excels beyond most CRMs.
Gecko's uses something called "conditional logic", and it is intertwined throughout its software capabilities. It allows users to tailor communication content to recipients based on the information they supply. So, if an enquirer registers for a university event and expresses an interest in – for example Law – users can tweak the conditional logic so that the student receives a QR code event ticket, information about the many courses aligned to Law, and information about other relevant events and courses that the student might be interested in. That is conditional logic in its most basic expression.
But it means, for organisations dealing with thousands of enquiries, that specified and personalised content can be automated, and ensures the enquirer receives only the relevant information that they are interested in, not spam. The more conditional logic you apply, the more personalised the content, and the easier it is for the enquirer to trust and familiarise with your brand. The problem with many other CRM systems is that they focus on process and procedure, instead of relationship building. CRM systems were never intended as anything other than a data management tool. But data management is not sufficient enough for universities to keep ahead of the curve when it comes to recruitment and marketing. It was Matt who noted that, only very recently, CRM systems were finally able to make their software mobile-optimised, despite 60% of all internet browsing in the UK being performed by mobile. So CRM systems are having a tough time catching up with the curve – trends move too often and too fast to become complacent.
Matt's words and sentiments certainly got me thinking about communication, and how much of it is actually wasted by broadcasting generic and unspecified information to users. I remember when I was a student – and I suppose I still am – being inundated by waves of e-mailing spam, either by internal university communications, or otherwise which I would swiftly swipe left into my trash folder without even opening it. Matt's words certainly also made sense shortly after the event, when I was browsing on Booking.com for city breaks away (conveniently inspired by my encounter with the cultural delights of Edinburgh), only to receive an email three minutes later informing me of "fantastic deals in Edinburgh for you, Conán!".
Or maybe there's a very fine line as to how much relevant information people want to receive from companies. The Booking.com example certainly did feel a little odd, if not plain weird, but perhaps its instantaneous timing hindered its effect on me slightly. Either way, I think we can agree that communication – digital, verbal, or otherwise – is a very powerful tool and has the ability to very quickly form opinions and assumptions, therefore handling it appropriately is the key to building successful and genuine relationships.
Conán Meehan is an MSc in Communications & Public Relations student and Executive Assistant for International Student Marketing & Recruitment at Ulster University. You can follow him on Twitter @ConanMeehan